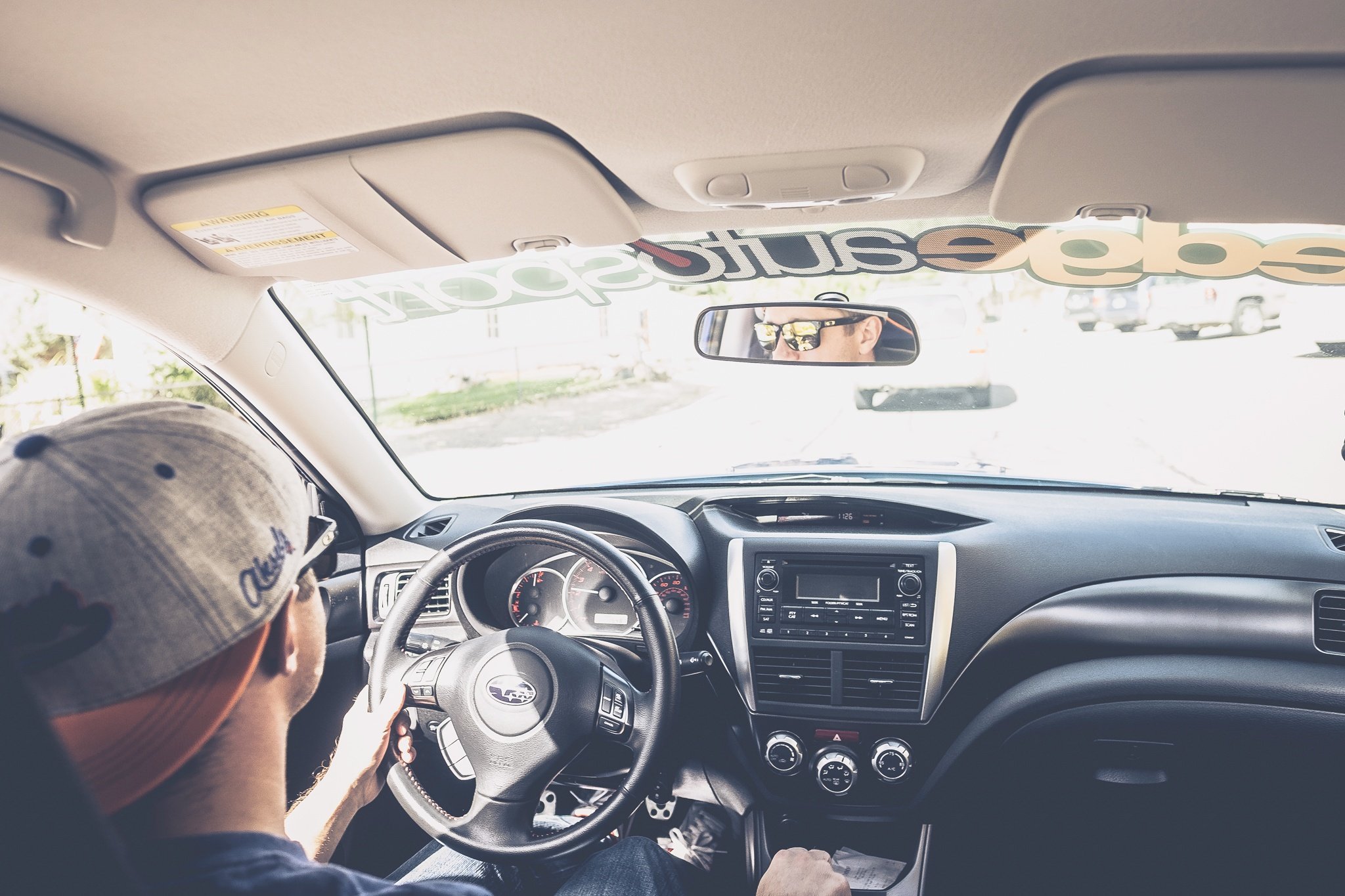 Cobb Tuning Releases mk7 VW GTI AccessPort
We are pleased to help get the word out that Cobb recently released the AccessPort for the mk7 VW GTI. So what good is this thing and why would a mk7 GTI owner really care about it? We're here to tell you there is a lot more than what's on the surface.

Cobb is no stranger to cracking open an ECU and finding out how to tweak it to allow for more power, more torque, and a better overall driving and ownership experience. They dominate the Subaru tuning world with their stock ECU flashing system and have been on a tear the last few years with advancing Nissan GTR and Porsche tuning. They also put out complete tuning solutions for Mazdaspeed 3/6, BMW, Mitsubishi, and Ford EcoBoost. With it's second VW release, there's no question VW has a new tuning sheriff in town.
The AccessPort is the ultimate tuning device without completely swapping over to a stand alone ECU which requires custom wiring, custom mapping from scratch, and a lot of headaches and money if you don't know what you're doing. That's race car stuff anyway. If you have a street car, you need to be able to flash and go drive without paying an arm and a leg.
Cobb equips the smart phone sized AP with a few OTS, or "off-the-shelf", maps so that the casual enthusiast can literally go from receiving their AccessPort shipment to driving down the road with a more performance tuned map in a matter of minutes. For the mk7, the maps are defined following the graph showing power output for each map.
>>CLICK HERE to go directly to the mk7 VW GTI AccessPort.<<
Stock Power Curve is BLUE
STAGE 1 91oct / 93oct - PURPLE
This is the map for the completely stock mk7 GTI. There is no need to add parts to achieve more power, especially in a turbocharged vehicle. Although more power is on tap with hard parts, this gets you headed in the right direction without ever turning a wrench or dropping your car off at the performance shop.

Stage 1 Modifications List
No Modifications Necessary!
Stage 1 Peak Gains: +26.2% Peak Horsepower, +21.9% Peak Torque
Stage 1 Largest Gain: +35% HP @ 5500rpm, +30% TQ @ 2200rpm


---

STAGE 1+ 91oct / 93oct
This map only requires that you run a Cobb Tuning SF Intake System (Cobb recommended) or equivalent intake. Cobb created the map based around their intake. Many intakes are similar but you'll need to make sure your car is running correctly in order to use another intake, which isn't very hard. Aside from that, all you need to do is flash and go drive. Power gains will be higher than the Stage 1 map as Cobb targets about 24-25psi boost pressure compared to the 21-22psi for the Stage 1.

Stage 1+ Modifications List
Intake System

---

STAGE 2 91oct / 93oct - RED
Run this map when you have a minimum of a Cobb Tuning SF Intake System (Cobb recommended) and an upgraded Front Mount Intercooler (Cobb suggests AMS). 24psi is still around the same peak boost target as Stage 1+ but with a higher target as the turbo begins to lose it's ability to boost at the top end. Cobb still targets 15psi up top with this Stage 2 map which will make the car pull much better throughout the entire RPM range.

Stage 2 Modifications List
Intake System
Intercooler

Stage 2 Peak Gains: +30.4% Peak Horsepower, +31.2% Peak Torque
Stage 2 Largest Gain: +41% HP @ 5730rpm, +36.5% TQ @ 2250rpm
---

STAGE 3 91oct / 93oct - GREEN
When you finally upgrade your exhaust to a completely new system from the turbocharger to the tip, Stage 3 is the next step up. Get ready to feel a new car all over again with a peak boost target of 27.5psi and holding around 16psi at the top end of the RPMs. The mk7 GTI really starts to move with this map and the right supporting modifications.
Stage 3 Modifications List
Intake System
Intercooler
Downpipe
Catback Exhaust
Stage 3 Peak Gains: +36.6% Peak Horsepower, +40.6% Peak Torque
Stage 3 Largest Gain: +45.8% HP @ 5730rpm, +40.6% TQ @ 3050rpm


---

CUSTOM TUNING
As good as all this sounds, the best part about the AccessPort is the ability to custom tune your GTI according to your own specifications. Unless you're an experienced tuner, this is usually best left to a professional ECU calibrator. Nonetheless, let's say you have a bigger turbo or a different sized intake. What if you have a catless downpipe or want to try to squeeze a little bit more power out of your setup using race gas? The Cobb Tuning AccessPort provides the flexibility to do all this.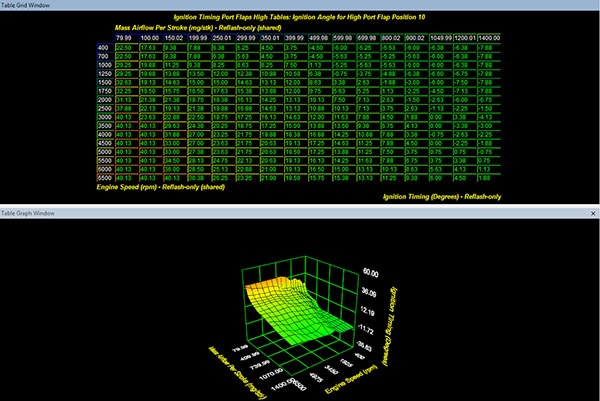 On the back side of all this additional horsepower and torque lies the ability to make a seemingly infinite amount of changes to different points where the ECU sends fuel to the cylinder, tells the turbo how much boost to run, and how soon the spark plug ignites the mixture. Different performance parts require different settings. No tune is perfect for multiple combinations. At some point, when you're trying to make the most power in the most efficient way possible, which is always the goal, you need to be able to make custom changes.

Behold, the Cobb AccessPort.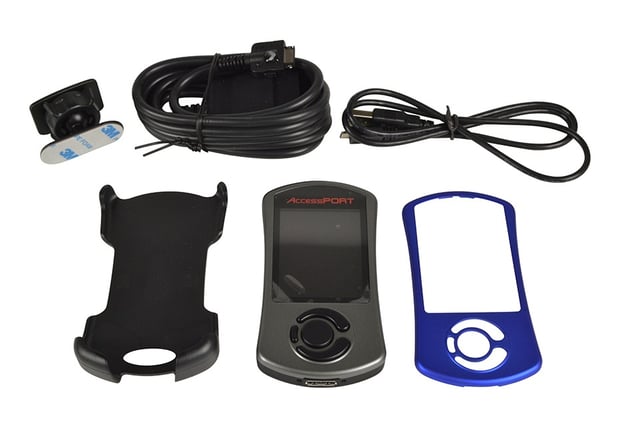 About JP Alonso
I'm the founder of Edge Autosport and I remember first getting into cars in high school. I read all the magazines, bought a bunch of technical books, and finally got to start wrenching around the age of 19. I really enjoy modding and being able to live out a passion is truly awesome. I wouldn't change a thing.