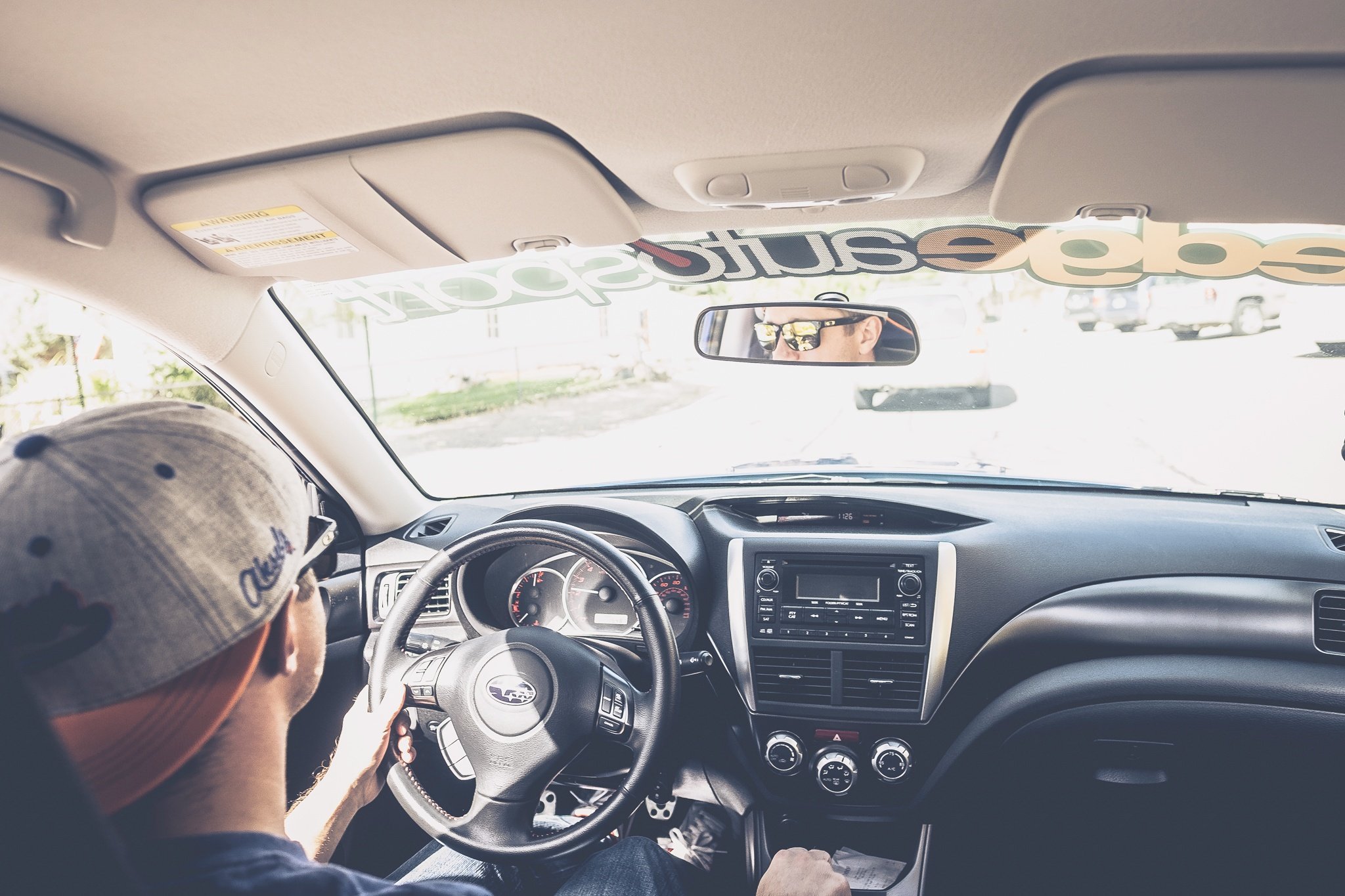 Project Juvenile Part 1 – 2013 Ford Focus ST
We'll be honest, before we bought our 2013 Ford Focus ST, we were suspicious. We liked the looks, the performance numbers, and the heritage. But we had our doubts. After all, our last project, which we still have, is a 400whp+ Mazdaspeed 3 loaded to the gills with go fast. We weren't prepared for it to impress that much compared to what we were used to in a FWD beast. When we made the plunge, it only took a few drives to understand that this car was more than what's on the surface. Aside from the standard features, it performed very well. With meaty tires, a quick spooling turbo, and aggressive ergonomics, the fun factor is heavily apparent.
We named the build "Project Juvenile" for what the car is and what it represents to us. Let's face it, 4 cylinder turbocharged hatchbacks aren't at the top of the automotive food chain. To us, they represent a more youthful car. They are super useful for just about anyone but at the same time, you can be young and rebellious with it. Besides, if any hatchback could turn you into a delinquent, this is it. So here it is.
Project Juvenile in its infancy, like a kid on a playground…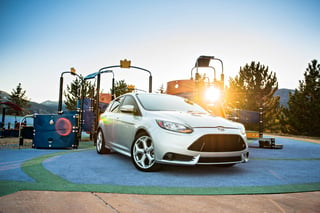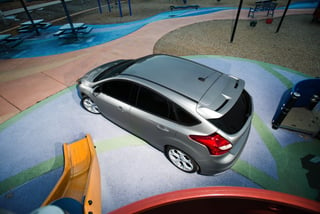 But what fun is a car if you don't modify it? Project Juvenile Part 2 is coming soon….
For our 2013 Focus ST project, we really want to push the car to a new level of performance, style, and handling for a street car. Our goals are to expose what can be done with the products that are available in our store without hardly any custom work at all, if any. Everybody loves to look up to the wide-body, huge turbo, caged track car examples of what they have. Although many are incredible, it's extremely difficult to attain those goals and maintain the ability to use the car on a daily basis or for basic purposes. Plus, money output is a huge priority for any given customer. Our goal is to show you what you can reasonably do to the car in terms of the wallet and the reliability. Keep your eye out for more on Project Juvenile. We'll be adding a full lineup of parts including exhaust, downpipe, intake, a new front mount intercooler, and more. This is just the beginning.
About JP Alonso
I'm the founder of Edge Autosport and I remember first getting into cars in high school. I read all the magazines, bought a bunch of technical books, and finally got to start wrenching around the age of 19. I really enjoy modding and being able to live out a passion is truly awesome. I wouldn't change a thing.