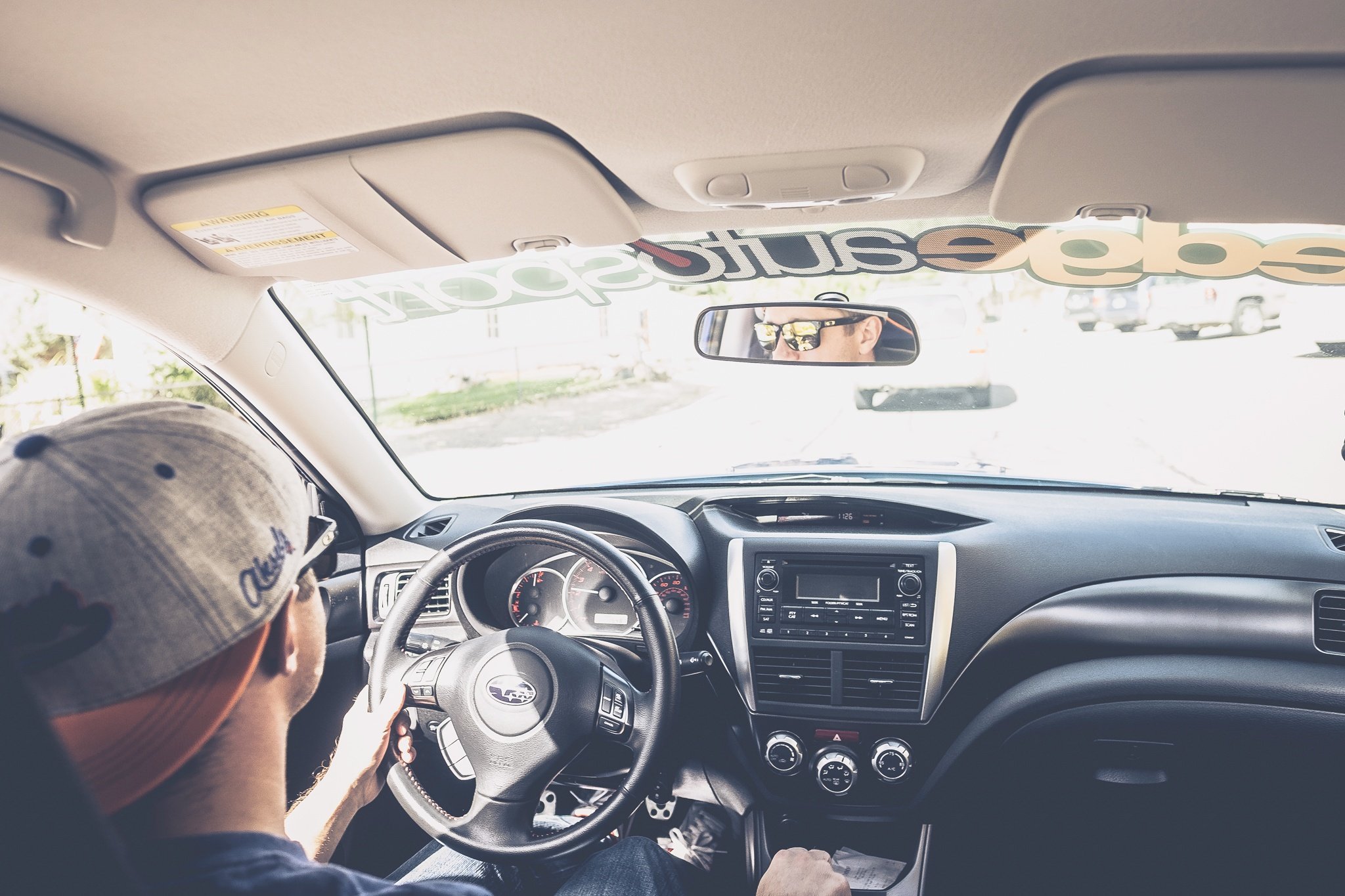 Top 10 Subaru WRX Mods under $150
We all know modding can spend the money in your wallet as fast as you can make it. For some it's a hobby, others, an addiction. Whatever it is for you, sometimes it's the small things that can take your car to the next level. You don't always have to spend a ton of money to make your car perform better or look apart from the crowd. If you have an itch to spend a few bucks and make your car a little better or different than the rest, here are some great, cheap Subaru WRX performance parts for under $150 that are pretty easy to decide on.
---
Spark Plugs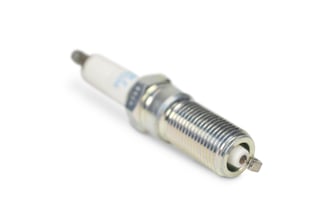 Depending on the condition of your spark plugs, this can be a huge part of helping a car run better. Over time, spark plugs have the tendency to extend their gap, become fouled, lose some of their energy potential, or worse case scenario, they can break inside the cylinder. If any of those things happen, chances are that your engine is losing power and efficiency. You can typically hear or feel a misfire, especially if it exists in more than one cylinder. Replacing spark plugs can help give an old engine a little bit of new life. It's important that all the fuel in the cylinder gets burned not only to make power but also to help the efficiency of the motor. We carry NGK and Denso spark plugs which are used highly in both OEM applications and racing applications. Of course, changing the spark plugs on a Subaru boxer engine is another story…
Spark plugs come in well under $150 for a set of 4.


---
Shifter Bushings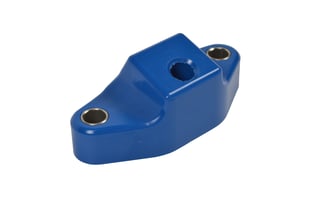 Subaru might have given you a healthy dose of power in the turbo version you bought but they also made sure it was comfortable. Bushings around the entire chassis play a huge role in that. The suspension, engine, and transmission are all mounted to the chassis using bushings. The bushings not only support the external components bolted to the chassis but they also absorb NVH (noise, vibration, harshness). This makes the car comfortable but also compromises some of the performance. Installing bushings in the shifter assembly is relatively easy and is done from underneath the car. This allows less movement in the entire shifter assembly as you're going through the gears,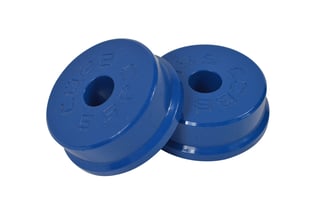 helping you feel more confident selecting each gear and moving through them quicker and easier. This has to be one of the best "bang for the buck" modifications you can make to your Subaru.
Subaru shifter bushings also come in well under $100 and are available from many manufacturers in many colors including Cobb Tuning, Kartboy, Perrin, Beatrush, Torque Solution, and Cusco.


---
Brake Pads
As long as you can machine your rotors, commonly known as "turning" your rotors, you can get new brake pads by themselves and use them with the machined rotors or a new set of rotors. Worst case scenario, you'll need rotors as well which would ultimately put you over $150 but as an upgrade alone, a nice set of brake pads will have a substantial impact on how your car performs under braking, especially at the track or during autocross events. I won't go into too much detail about how different brake pads perform and the advantages and disadvantages. We have a great article on that right here on our site. But a nice set of street/track mixed use brake pads are generally much better at reeling in your car from high speeds and many of them can even drastically reduce the amount of dark brake dust that makes its way on your wheels. Some racing pads will cost more than $150 per axle but almost all street pads and direct OE replacement style pads will be less than $150.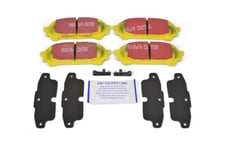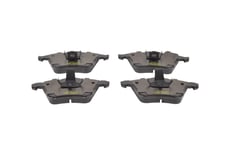 ---
License Plate Relocator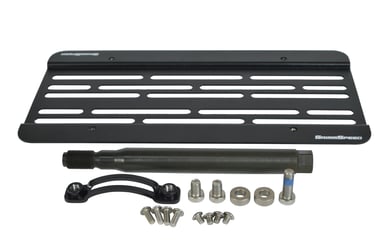 This one is about as easy as it gets!! There are a few kits out there but none do it quite like the Grimmspeed license plate relocation kit. It offers a slim, simple design and gives you the ability to mount the plate in multiple places on the tow hook mount to position it in the location you want.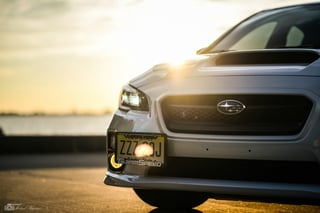 This is one of those mods that totally changes the front look of a street car with little work and it keeps you legal! Many people just take their front plate off to clean up the front end and keep solid airflow to the radiator and intercooler (if upgraded) but that might interfere with local laws. This gives you the best of both worlds.
---
Pitch Stop Mount
The pitch stop mount upgrade is a great way to upgrade the performance and feel of the car for a small out of pocket cost. The Torque Solution pitch stop mount, shown here, is easily under $100. They replace the factory version that features rubber inserts for the bushings. Most aftermarket performance pitch stop versions feature urethane bushings which are much more solid and will move much less. As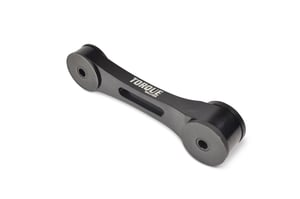 the engine puts out power, it leverages itself against the chassis which is what motor mounts are for, aside from holding the engine in the car. The pitch stop mount is easy to install and helps prevent movement of the motor which helps the car direct its power to the ground better and gives the driver a better, more direct feel. There are many others available including those from Beatrush, Kartboy, and Perrin.


---
Turbo Heat Shields and Blankets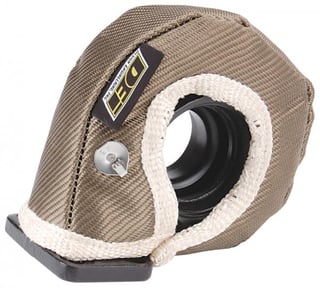 Naturally, since a turbo operates off of the exhaust stream, it gets extremely hot, especially under high performance situations where the turbo is constantly working hard. Because the turbo sits in the engine bay, it can heat up that space pretty quickly which raises intake air temperatures, reduces rubber and silicone hose life, and ultimately hurts performance,
among other things.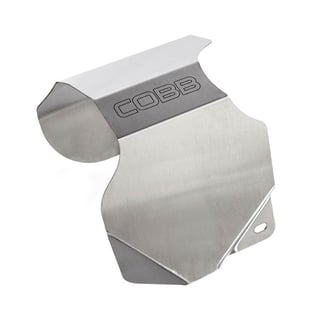 Putting a barrier around or on your turbo like the Cobb Tuning turbo heat shield or a DEI turbo blanket, both shown here, will greatly reduce under hood temperatures. Keeping heat energy in the turbo and exhaust system also helps the exhaust flow better and the turbo to spool faster. Thermal barrier products are also available from PTP Turbo Blankets, Grimmspeed, Perrin, and others.
---
Short Throw Shifter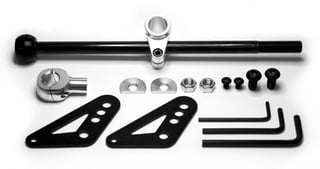 A Subaru short throw shifter is perfect for anyone that thinks the length that the shifter has to travel to shift gears is too much (which is almost anyone reading this). Picture being able to get in to gear with about 50% of the effort you use now. Awesome, huh? That's what these do. Many of them, including the Go Fast Bits short throw shifter and the Cobb Tuning short throw shifter, shown above, are actually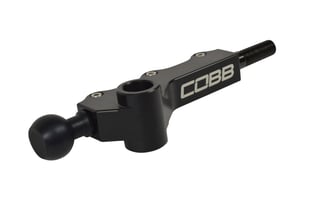 adjustable, too. The user has the ability to change the amount of throw they experience, although even the most conservative setting is shorter than stock. This is huge because when you're driving the car, no matter how far or how often, you must shift. This ends up being a highly used modification that rewards you over and over.
---
Shift Knob
Most of the time, a shift knob isn't going to make a massive difference in feel, unless it's a weighted knob. However, for a very low cost, you can pick up a nicely made shift knob that feels better in your hand as your shifting and lets everyone who sits in the car, including yourself, know that you pay attention to the details! There are many shift knobs out there in many styles and colors. Take your pick and it's as easy as unscrewing the old and threading on the new! Make sure you get the right knob for either a 5 speed or 6 speed! The 5 speed knob has a shift boot retainer as shown in the Cobb Knob pictured here.


---
Stainless Steel Braided Brake Lines



A set of stainless steel braided brake lines on your Subi will provide a GREAT feeling brake pedal. The factory rubber lines flex outward when under pressure. That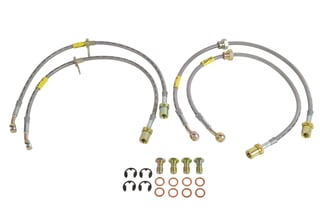 translates into a "spongy" feeling in the brake pedal and instead of the pressure being applied to the caliper and the pad, it is slightly relieved and not applied. This is where stainless lines come into play. They provide a much more solid feel for the driver and inspires much more confidence during braking by sending that pressure to the caliper and pad instead of against the walls of the hose. While especially useful at the track, make no mistake, they are just as useful on the street. Our favorites are from Goodridge, Stoptech, and Techna-fit.


---
Engine Shrouds
A nicer looking engine shroud or cover isn't a life changing experience like putting on a rotated turbo kit. However, it's right in front of you when you open your hood and if positioned correctly along with a good color scheme, even if that color scheme is black, it can make the engine bay look so much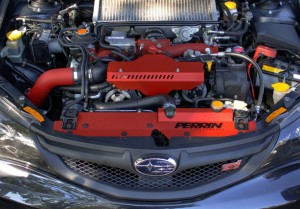 better. On top, every driver feels different driving down the road with something better on their car, even if they can't feel it. Out of sight, out of mind does NOT apply to enthusiasts and their cars!
Many radiator and alternator covers like these shown here from Perrin Performance are under $100.
---
HAVE QUESTIONS OR NEED TO GET A HOLD OF US? CALL, EMAIL, OR CHAT WITH US ONLINE!
http://www.edgeautosport.com
PHONE: 303-268-2140
About JP Alonso
I'm the founder of Edge Autosport and I remember first getting into cars in high school. I read all the magazines, bought a bunch of technical books, and finally got to start wrenching around the age of 19. I really enjoy modding and being able to live out a passion is truly awesome. I wouldn't change a thing.