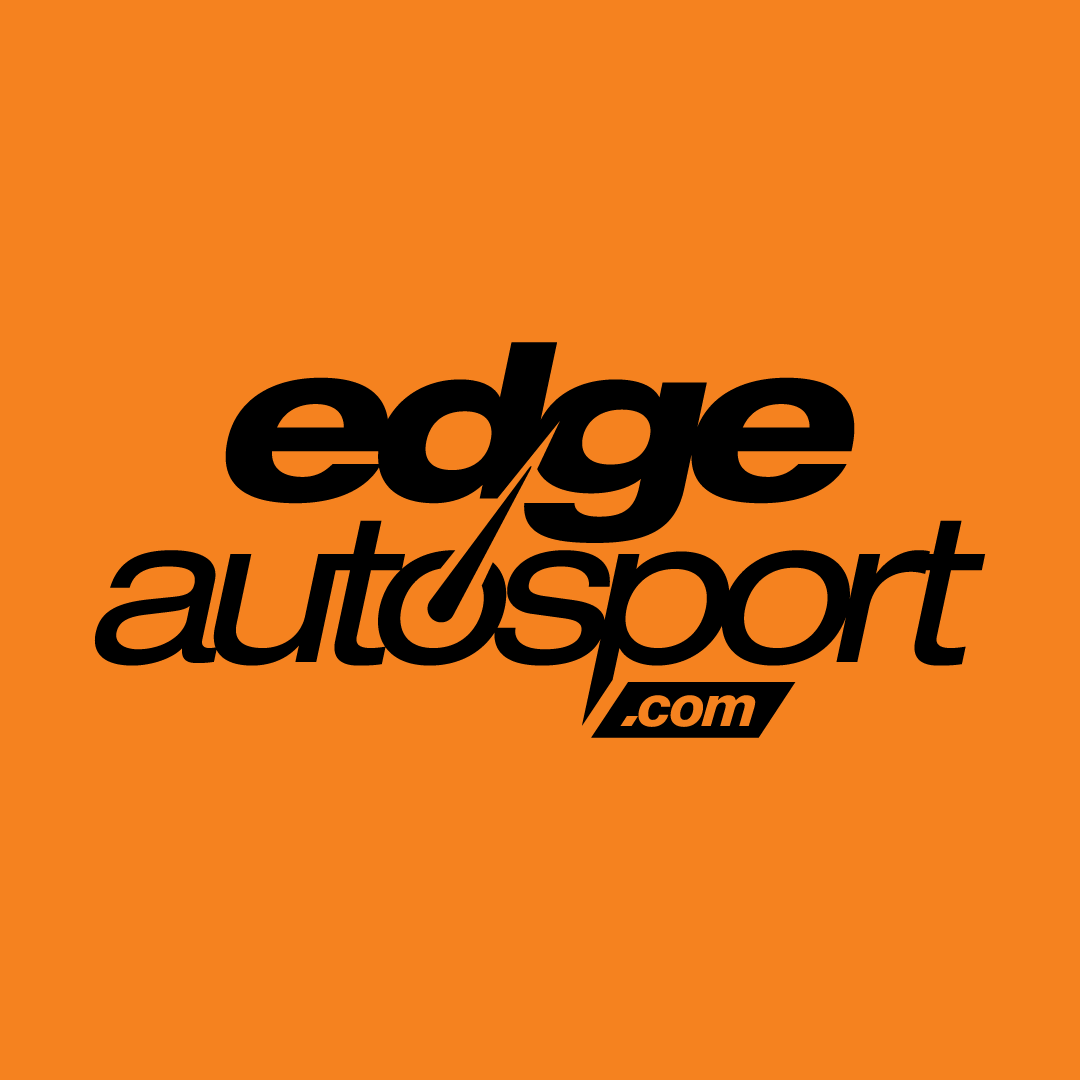 Which Lowering Springs are Best for Your Focus ST?
Ford Focus ST | Focus ST | Video | Suspension | lowering springs | Comparison
Suspension mods can be as simple or as complicated as you make it, and there are plenty of top notch companies taking R&D to the next level so you don't have to get into the weeds with spring/dampening rates. Yes, numbers are important, but unless you are designing full custom setups for your national circuit race car, why not let the engineers handle the heavy lifting?
We took four sets of the most popular lowering springs and installed each of them on our 2016 Ford Focus ST to find out exactly what all that hard work and engineering does on the streets. Check out the video below to see what we discovered:
If you want to dig in a little deeper and find out what all those number mean, lets take a closer look at spring rates and see if we can better understand the results we discovered in the video.
What are spring rates, and what do I look for?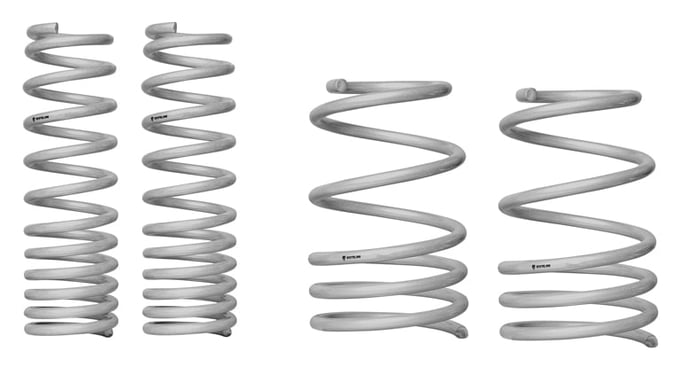 Progressive spring design:

the above spring design is considered progressive because the spring rates change as the coils get tighter. Usually the shorter coils are softer to absorb small bumps, while the taller coils are much more stiff to keep the car flat in corners.
Your suspension is one of the major components connecting you to the road, and a firm suspension is fast and responsive, however it is also more harsh and less forgiving on bumpy roads. The opposite is true for softer suspension, while it is much more comfortable around town, it will feel spongey and loose when driving aggressively. Finding a balance largely depends on preference, so it is important to know what you want from your suspension set up, and which kits will provide your desired results.
We Compare Best-Selling Lowering Springs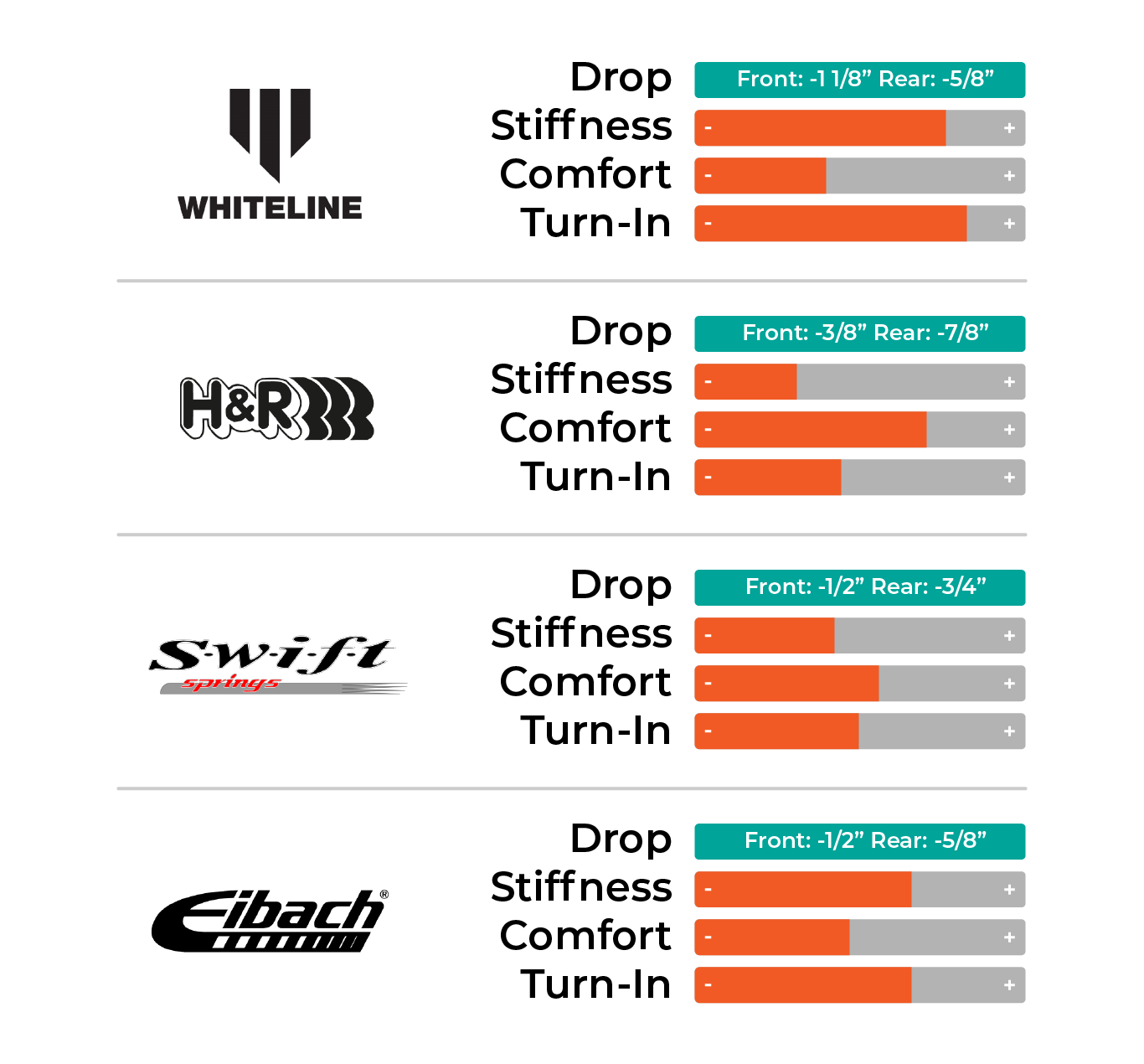 As you can see, there are a lot of factors to take into account when evaluating different lowering springs, but the important questions to ask yourself are:
How low do I want my car to be?
Notice how each kit lowers the car differently front and back. We installed each of these kits on our shop Focus ST so you can see exactly what it looks like.
How stiff do I want the ride feel?
Spring upgrades not only lower the car, but dramatically change the dynamics of how it drives: from steering effort, to ride quality and harshness.
What are the Best Lowering Springs for the Focus ST?
We can't say which is the best, because that depends on what you use your car for how you drive, but we recently reviewed four kits from some of the most reputable brands out there, so you can better decide: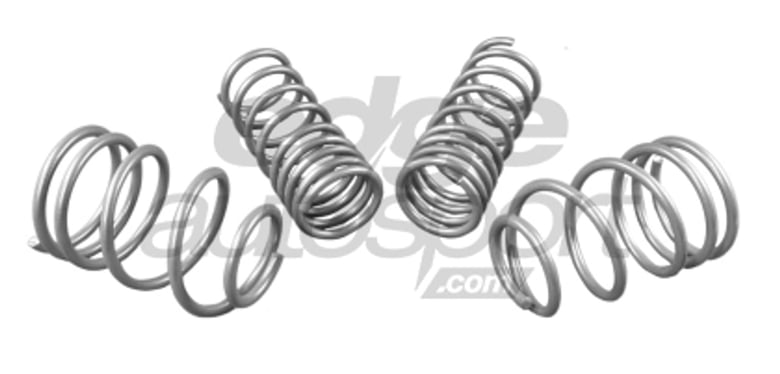 Whiteline Lowering Springs
Looking at the chart, the Whiteline springs are the lowest front drop and the road test proved their linear design resulted in the most aggressive ride.
Not by any means uncomfortable on the daily street ride, these springs are really in their element at the track on the weekend. So if you are looking for the lowest drop with the most aggressive ride feel for maximum handling response, these are for you.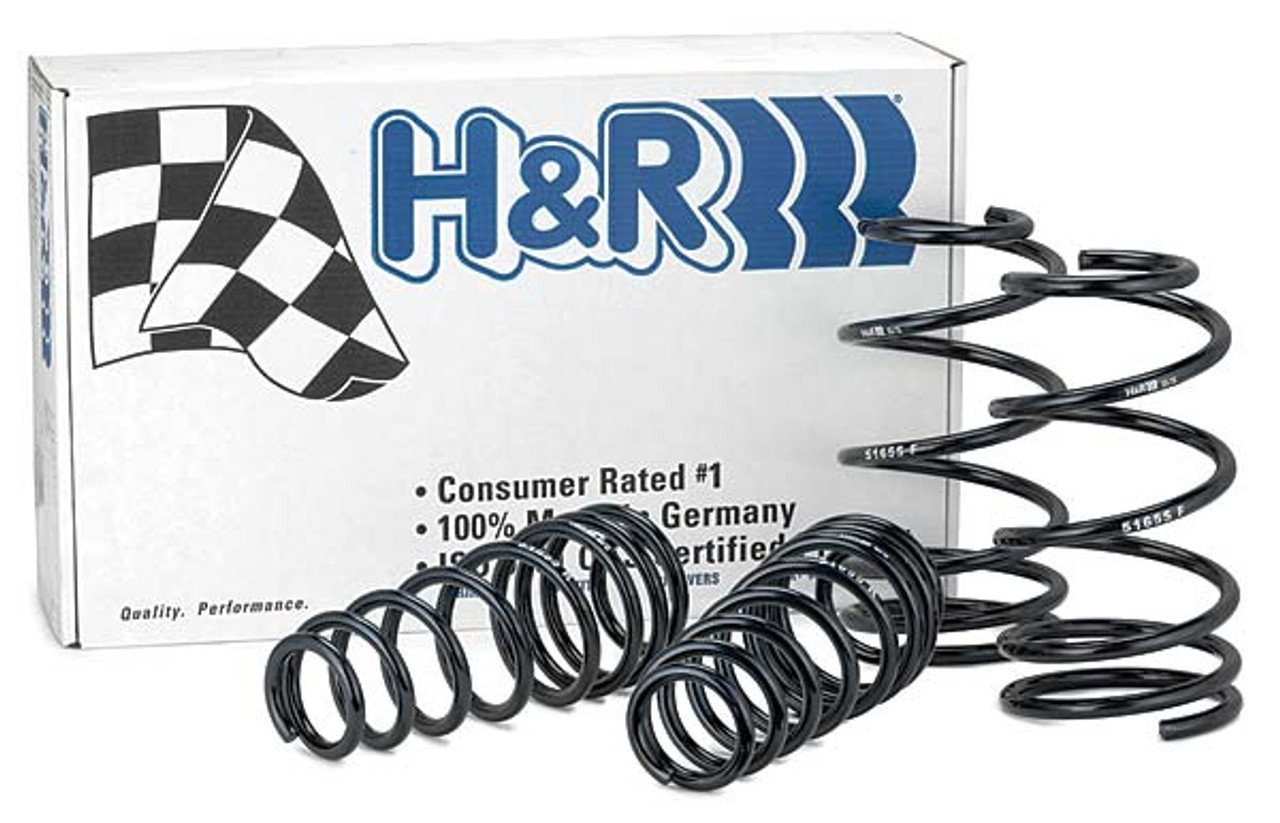 H&R Sport Lowering Springs
H&R Sport springs are nice and low, but not anywhere near the almost 1.5" drop advertised. These are further into the comfort side of the ride feel spectrum. The very progressive spring design makes for smooth ride on rough roads, with some good stability built in when pushing harder through the corners. If you want a low stance but don't want to compromise your comfortable commuter feel, the H&R Sport will be a good fit.
Swift Sport Spec-R Springs
If you are looking for a more modest drop, and still want to retain some of that smooth OEM feel while daily driving, the Swift Sport Spec-R is a great choice. A mild progressive spring design still smooths out the bumps, but gives a much more precise handling feel when you find yourself in a back road rally. You will clearly notice when the progressive sprig loads up and the tighter springs takes hold.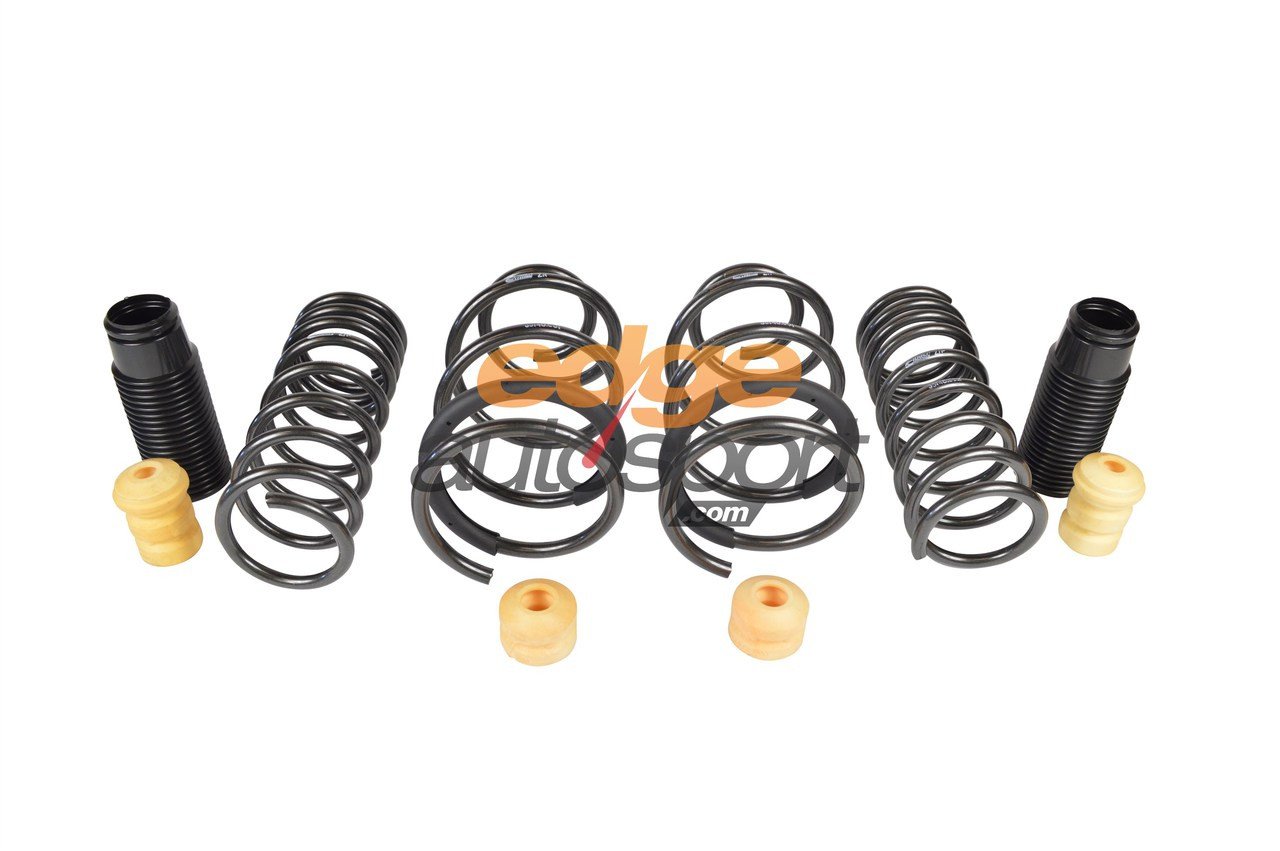 Eibach Pro-Kit
Lastly, the Eibach Pro-Kit fell to less than an inch below stock height, and utilized both linear and progressive spring design in front and back respectively. This design choice resulted in endless fun diving into turns, while mitigating a lot of the harsh feedback that comes with the more aggressive spring designs. The weekend warrior will appreciate the handling offered by the Eibachs, and the front lip wont be dragging around town.
Ready to lower your Focus ST?