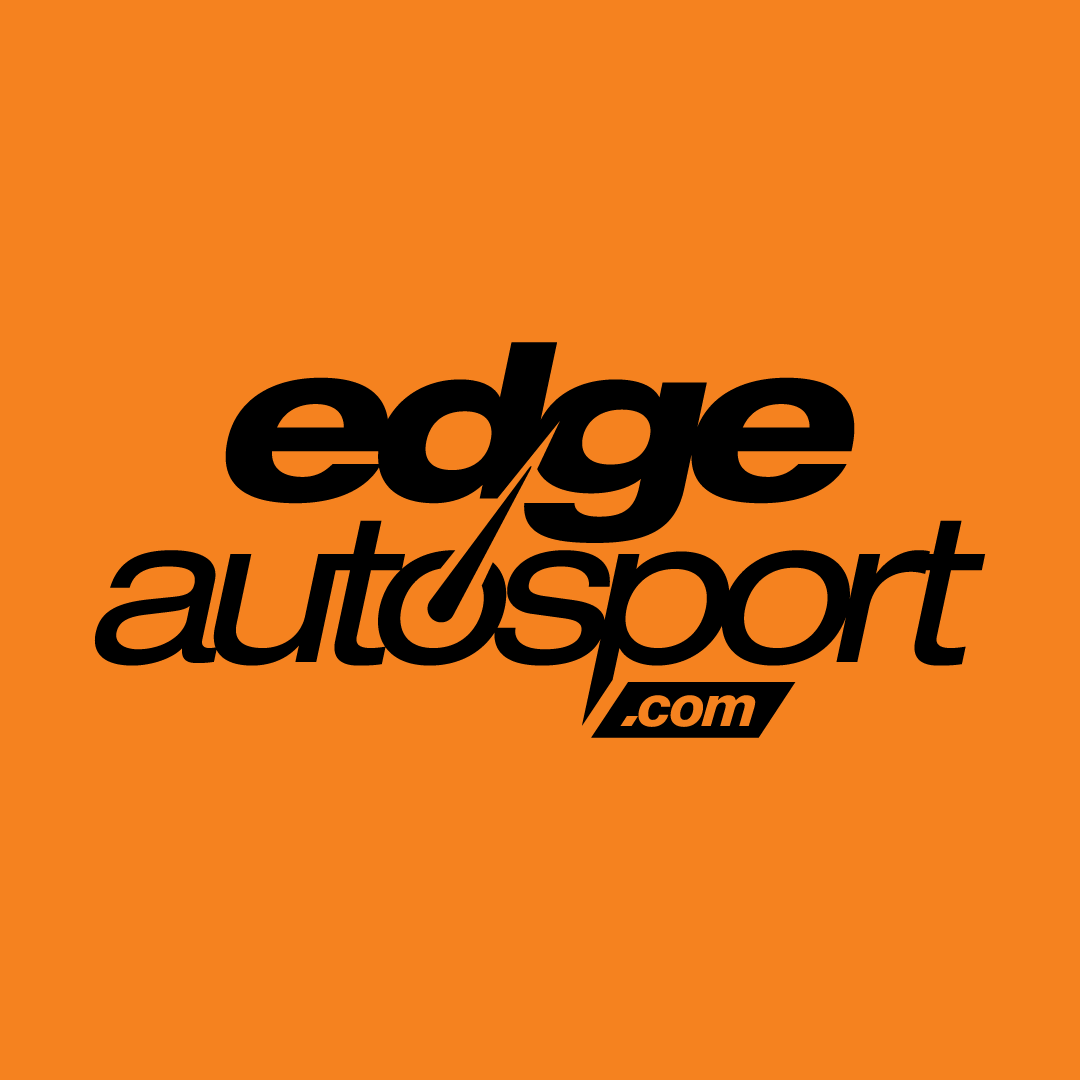 The Garrett PowerMax: A Perfect OEM+ Turbo Upgrade for the Focus ST?
Parts | Turbocharger | Garrett Powermax | Garrett | research | dyno tuning | blog | upgrades
When it comes to upgraded turbos on the ST, it seems like everyone immediately wants 400whp or more. If it can't do that, to many people it's a waste of money, time, or both. There is some merit to that. But just like anything else, when you're modifying, it's about your goals.
Summary

What you're getting with this Garrett upgrade

Turbo specifications

The value proposition: is it worth the money?
When I was younger, I had a mentality closely aligned with this, also: It might not be all about huge horsepower numbers, but at the end of the day, if you're doing a mod like this, why not just go big? With more experience, I've realized not everyone wants....what everyone else wants. It's fine because they (and you) shouldn't. I'm competitive like many others in the automotive performance world. But winning isn't what street cars are all about (at least, not all the time). It's about hitting that sweet spot of power, function, style, reliability, and just having some good ol' fun, whatever that looks like to you. Budget also plays a huge factor for many of us.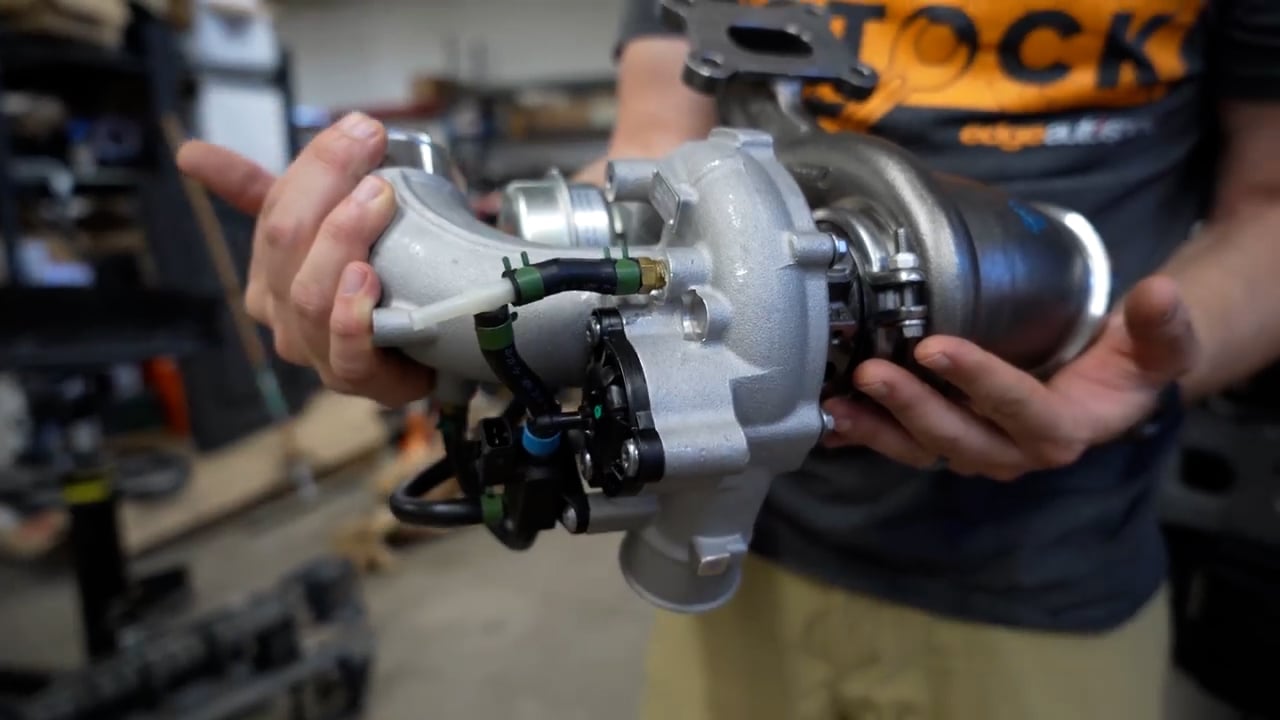 Here's what you're getting.
The Garrett PowerMax upgraded turbo kit for the Focus ST lands squarely within a conservative but impactful upgrade. If you're reading this, and you end up getting one, we think you'll feel the way we do about it. It's what the car should have from the factory. Having driven many bigger turbo cars that almost all suffer from slower spool time, I can honestly say there isn't a big enough difference in spool to notice. After looking at the dyno chart, you realize that although peak torque is happening later, the turbo spools at almost the same rate and has the ability to produce almost 100 ft-lbs of torque more than the stock turbo does at it's peak torque on a stock car, with the peak of the Garrett curve far surpassing the difference of 100 ft-lbs. Of course, you can make the argument that the stock turbo can be tuned to higher levels than this, which is true. But the point here is that the characteristics people love about their stock ST power curve are not lost with this turbo upgrade. Here is the dyno chart with our stock turbo, untuned ST vs. the Garrett PowerMax tuned with an ethanol blend of E30.
Look at where the boost comes on. And look at how much more area under the curve there is!!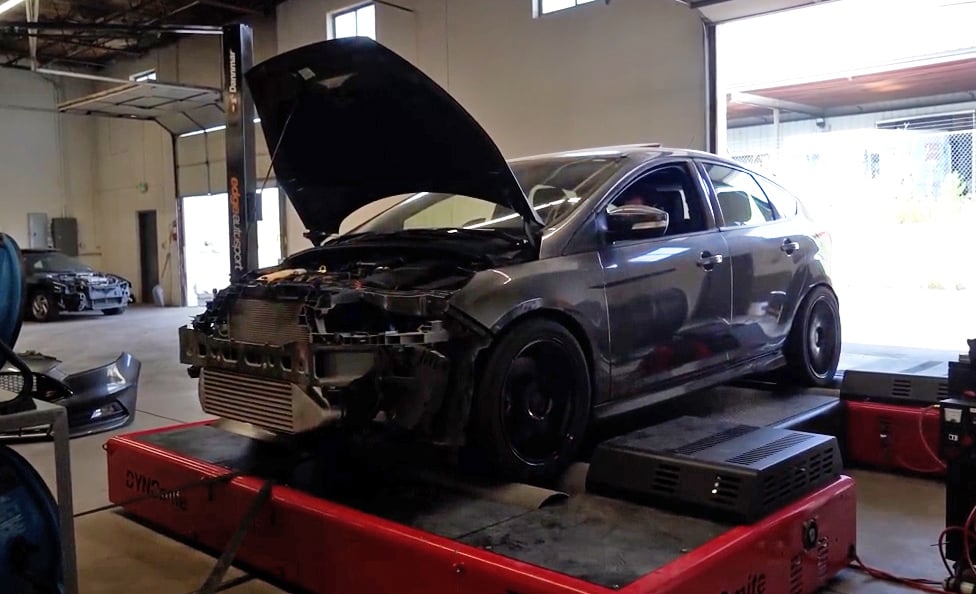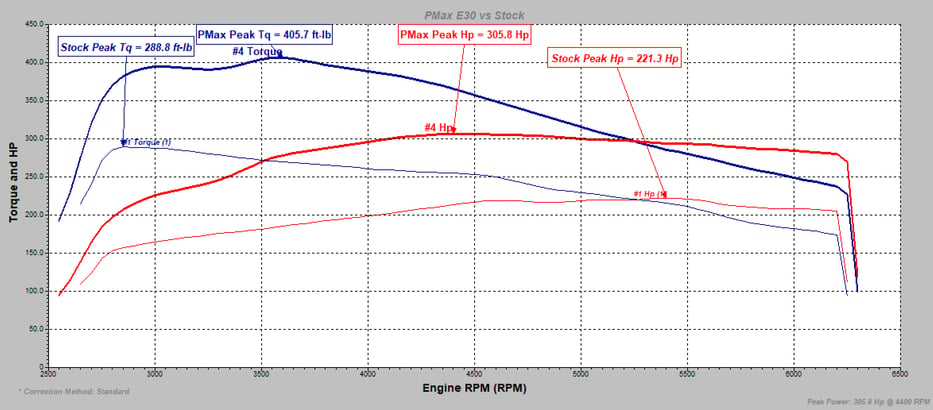 Aside from spool time being negligible, the entire curve from where the boost hits raises up a healthy amount. The peaks of the horsepower curve are never the whole story, but with this turbo, they raise nicely along with the other lower sections of each curve. In an apples to apples comparison, here is our own Focus ST, project Half-Send, using the same curve above with the Garrett turbo, except displayed against the absolute most we could have squeezed out of the stock turbo by use of an upgraded Turbosmart wastegate actuator (IWG) and an E30 fuel blend. With the Garrett upgrade, we are also using an upgraded IWG from Turbosmart with E30.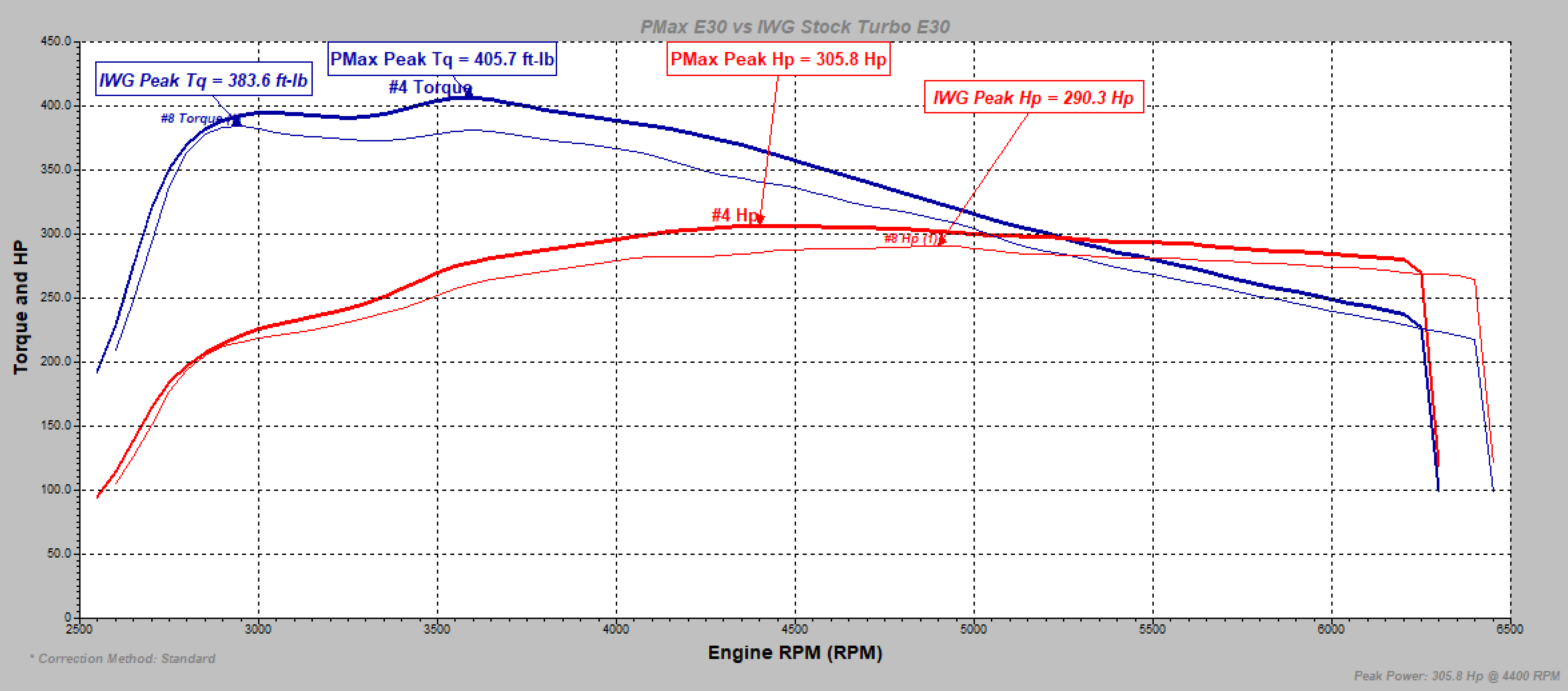 What you end up getting with the Garrett upgrade is a turbo that acts completely stock, with up to 20 more horsepower and 25-30 more ft-lbs of torque at various parts of the curve. The entire curve shifts up, which is a beautiful thing. No compromise, just more power and torque everywhere.
Garrett themselves even featured our R&D efforts on their website. Read their article here.
Turbo Specifications

GTX Gen2 compressor wheel aerodynamics
52mm fully machined compressor wheel
+16% more compressor airflow than stock
Inconel turbine wheel rated for up to 950°C
Stainless steel turbine housing
360° thrust bearing
Speed sensor port (speed sensors sold separately)
Precalibrated Actuator
The Value Proposition
If you're wondering about value, here's my take. We have documented performance improvements from various bolt-ons. When you consider what effect a $600-1,000 exhaust can provide for your car, wouldn't you agree that even though this is more of an involved install, that gaining 20 more hp and 30 more tq is worth just over $1,000? What other bolt-on mod can make that claim besides the Cobb AccessPort, which you need to tune this anyway?
Garrett's PowerMax is both big and small enough to actually improve on the same insane torque curve, massively improve the power curve, all in a package that you wouldn't even know is an upgrade if you weren't familiar with the car. It uses the same style bypass valve as the stock turbo, it's internally (waste)gated, and it's cast housings fit and look exactly like the stock turbo. Considering Garrett makes many of the world's OEM turbos, this isn't a surprise and they have plenty of experience with this type of OEM quality piece. But not all enthusiasts are this lucky to be able to have a OEM quality upgrade at a price this fair.
Check out our YouTube channel, where we review and highlights parts like these on our project cars:
---
This is the first of a few turbos we will showcase on Project Half-Send, our 2016 Ford Focus ST project car. Make sure to check out more details about the turbo and about our project car.
As always, let us know if you have any questions, comments, or suggestions. Our support team is always happy to help you choose the right parts for your build.