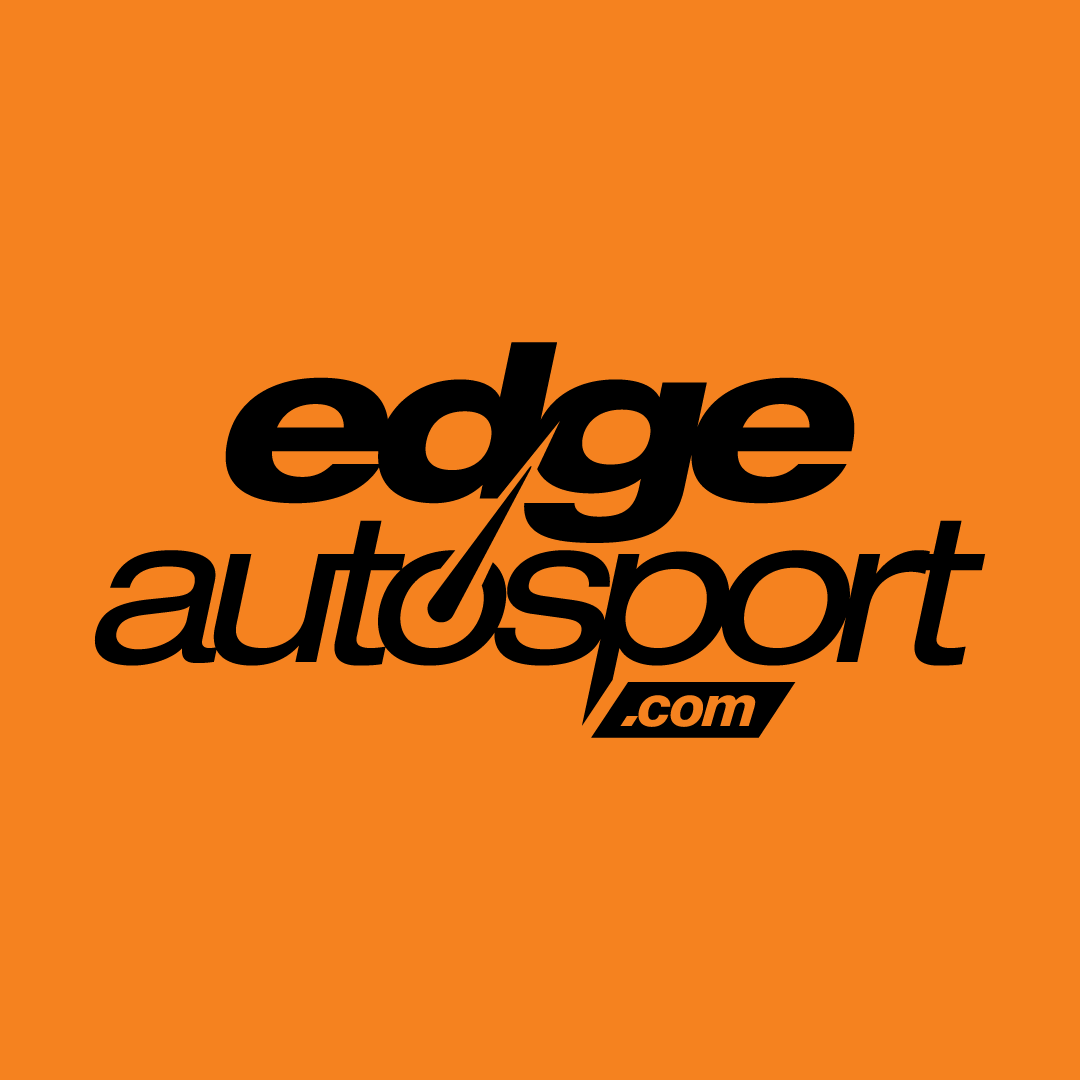 Our Favorite Parts at Every Price for your Focus ST.
My Budget is X Dollars, What Should I Get?
Not everyone has the same budget when it comes to modifying their car, but everyone loves a shiny new part. That's why we made a list of our favorite mods and parts at every major price point. No matter what you spend, you know you are getting something good. Save up and scroll down to see what we recommend.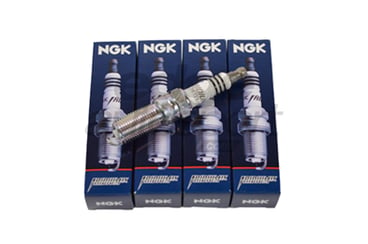 $10 - Spark Plugs
Spark plugs are about $10 bucks each, and a fresh set can make a huge difference. If you are turning up your stock turbo, get one or two steps colder, or keep it OEM and get a set rated for stock heat. Don't forget to inspect the old ones on the way out, you can learn a lot about what's happening in your heads by the condition of your plugs.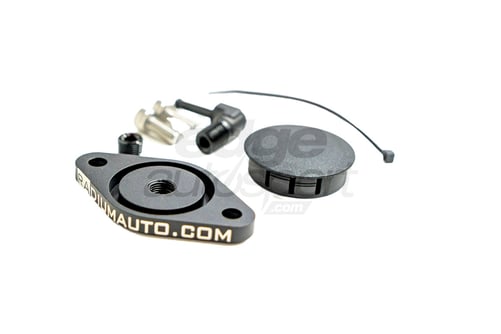 $50 - Symposer Delete
Our favorite mod under $50 bucks is an easy symposer delete. The sound symposer is a plastic tube meant to port engine noise into the cabin, and if you are like us, the less plastic under the hood the better. There are a number of companies offering a very similar delete kit, you can't really go wrong. The key element is a blocker plate with a threaded bung, giving you the option to run a vacuum line for something like a mechanical blowoff valve.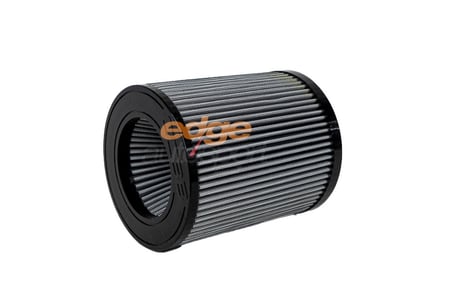 $65 - High Flow Filter
At $65 dollars, a Cobb High Flow Air Filter is a very easy way to add a horse or two to your build. And by very easy we mean, usually a single clamp band and you are done. Increasing airflow makes more power, plain and simple.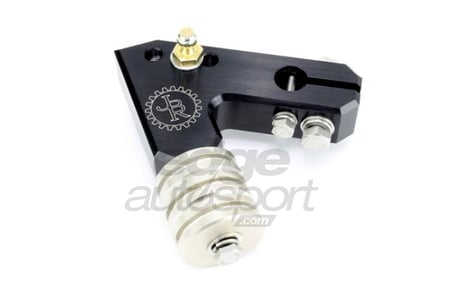 $100 - Short Shift Arm
Jumping up to the $100 dollar mark, we find the JBR Short Shift Arm. Adjustability is exactly what we are looking for when dialing in our shifter feel. This easy to install kit can reduce the throw of each shift by 20% or 40%. There is also an option to remove 3 counterweights to increase the notchy feeling of each shift, if that's what you like.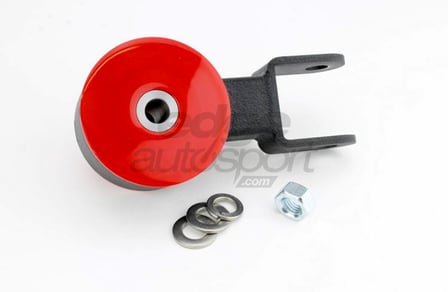 $130 - Rear Motor Mount
Coming in at $130 dollars, one of our top three mods for the Focus ST: the JBR Rear Motor Mount. If you haven't seen our Best First Mods for the Focus ST blog, give that a read to learn more about rear motor mounts.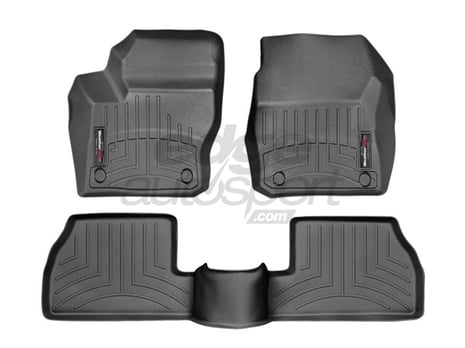 $200 - Weathertech Mats
At a nice even $200 dollars are the Weathertech floor mats. This one isn't really performance oriented, but they are so nice for keeping our car clean, we have to recommend them.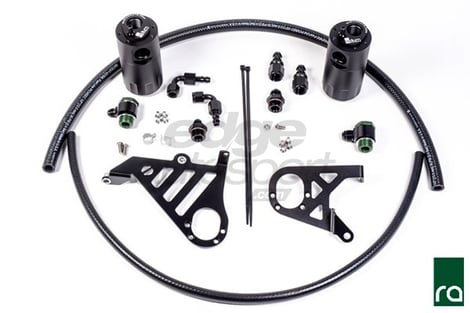 $455 - Dual Catch Can
Getting into the higher price points, a Dual Catch Can from Radium brings enormous value to our build at $455 dollars. Catch cans help the engine breath and keep dirty air from recirculating and gumming everything up. This increases the engine's life, especially if you are running it hard at the track.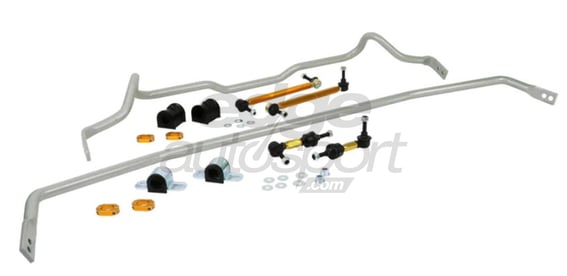 $545 - Dual Sway Bars and Links
Up another hundred to $545 dollars, the Whiteline Front And Rear Sway Bar Kit has everything you need to lock in your handling. This complete kit includes both sway bars as well as both sets of adjustable end links. Adjustability front and rear will allow you to fine tune your handling for your particular driving style.
$600 - Lightweight Intercooler
$630 - AccessPort Tuner
At around $600 dollars we have the other two of our favorite first mods for the Focus ST: the CPE Lightweight Intercooler and Cobb AccessPort. If you read the blog we linked in the rear motor mount slot, you know we recommend the intercooler and AccessPort first. These parts immediately affect the performance of your build, providing healthy, safe gains. Most importantly, they set you up for success as you continue to build.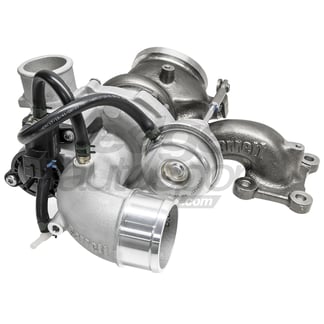 $1165 - Garrett Powermax
If you have been saving for a turbo upgrade, but you don't want to go 'Big Turbo', we have to recommend the Garrett Powermax at $1165. Designed as a direct fit, this unit will fall right into place and increase your efficiency, while also allowing you to safely turn up the boost.