Mods Not Likely to Void Your Warranty
There are a lot of people that buy a performance car with the immediate intention of modifying it and having fun. However some people are more concerned with maintaining the complete factory warranty and are therefore more cautious when it comes to modifying their car. There is nothing wrong with either approach and it really just comes down to personal preference. But for those of you who want to modify your car without running into any warranty issues, you should keep reading.
First of all, a dealership cannot legally "void" your car's warranty for no good reason. They have to prove that something you installed caused the failure for which you are looking to get warranty work done. So, if you install coilovers on your car for a lower ride height and better handling, a dealership can't say that the coilovers caused your engine to blow. However, don't expect a blown shock to be covered under the cars warranty if you do upgrade to coilovers.
So what kind of mods are warranty worry free?
Suspension
To start, coilovers and a combination of springs or shocks are a safe bet. You get a lot of performance benefits from a good set of coilovers when it comes to corning and high speed stability, as well as the looks you get from the lower ride height. Most coilover/strut and spring upgrades come with a manufacturer warranty as well so you don't have to worry about blowing a strut out and it not being covered.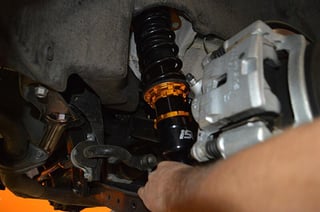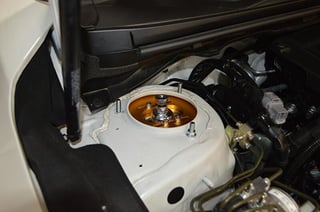 Cat-Back Exhaust
Cat back exhausts are one of the most popular upgrades for any car because of how easy they typically are to install, and because a cat back exhaust upgrade will not raise any red flags when dealing with warranty issues.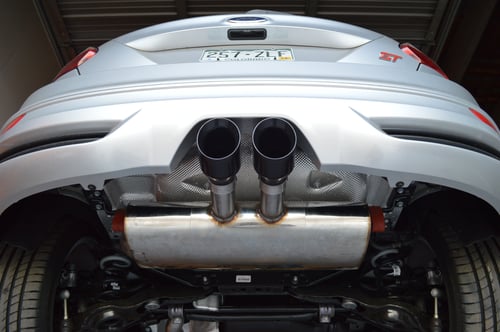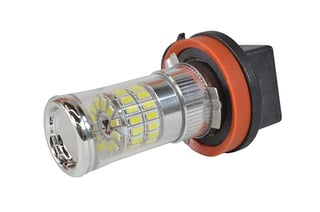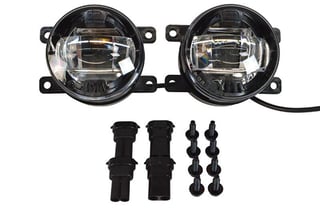 Lights
There are tons of lighting upgrades available for many different platforms that help you to personalize your car without hurting the manufacturer warranty. A lot of them involve changing something with the headlights and/or tail lights, but you often get a certain level of personalization, and in most cases, you get better light output as well.

Wheels
Wheels are always a safe bet! The service manager won't think twice about them and yet they offer performance benefits as well as looks. You can find significantly lighter wheels that reduce rotational mass/un-sprung weight. You can also run a wider wheel/tire setup to get more grip in the corners.
Brakes
Brakes are another one of those systems that are pretty independent. You can replace them completely with a BBK or just a simple pad and/or rotor upgrade and not have to worry about them affecting the warranty of any other part besides themselves. Brakes are a pretty huge performance upgrade too, especially for you road race and autocross guys! When you can brake harder and for longer, you can go faster.
Sway Bars
Sway bars are another suspension component that does not affect any drivetrain or powertrain warranties. Pretty much any suspension component is fair game. Better handling and no warranty worries. You can also do other chassis bracing mods as well.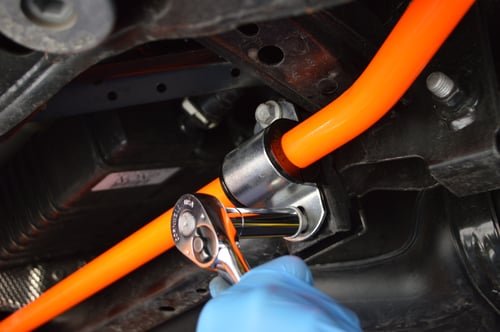 Short Shifter
Pretty much anything that has to do with the shifter is generally acceptable but could become an issue if any transmission problems pop up. Solid shifter bushings are okay but a short throw shifter could be looked down on.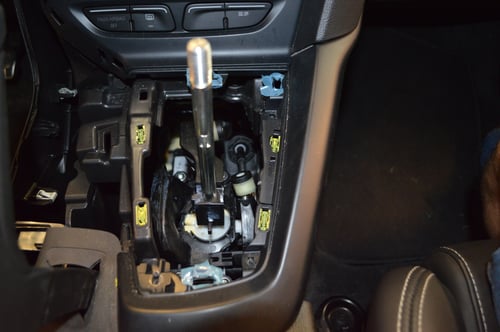 Exterior Mods
Anything that you can bolt on to the outside or inside of the car that has no function other than looks will also not have any issue with manufacturer warranty as well. Even functional exterior mods like a wing or diffusers will be able to clear the service writer's checklist. With this, the goal is to use as many carbon fiber bits as possible in order to distract from the larger than stock bolt on turbo you may or may not have hiding in the engine bay…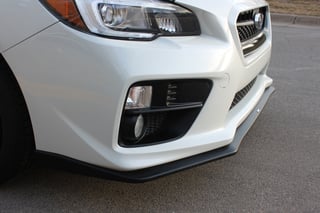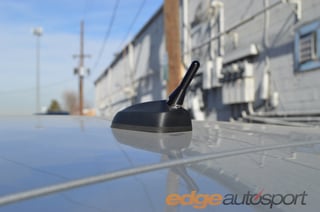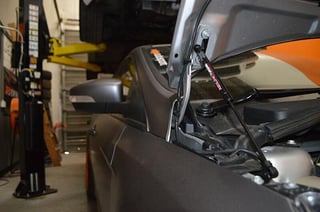 Pretty much everything here is going to be handling and aesthetic modifications. Power mods are where you start to run into trouble with manufacturer warranties. Again, the dealer has to prove that the modification you installed caused a failure in order to deny you coverage, but regardless of whether or not you have a mod friendly dealer, you can rest assured that if any of the parts you install fail, your dealer will not cover it. Fortunately, most aftermarket parts manufacturers will have some kind of warranty to cover you if their parts fail.
Happy Modding!