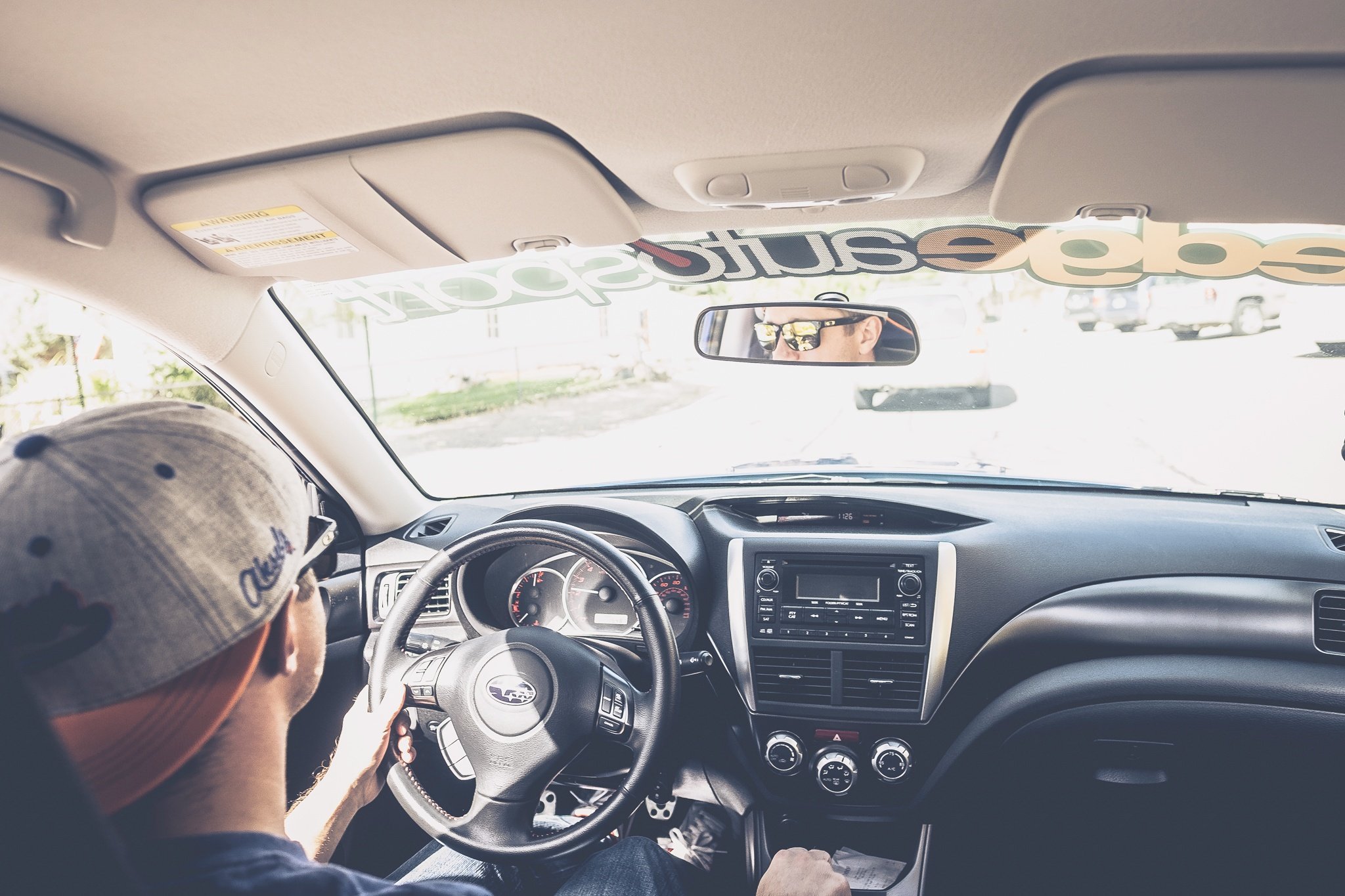 A Look Inside Grimmspeed

I'll start by saying Grimmspeed makes our jobs much easier here at EdgeAutosport.com.
Since 2009, we've been working hard to get high performance parts to people that can't do without them. That's what we do but how we do it is the best part. We truly care about the experience people have with their car and how they go about modifying it. Most importantly, we care about actually being a part of that experience and getting people QUALITY performance parts while providing the best service and technical assistance you can find along the way.
Sometimes, that's not so easy. The aftermarket is full of talented people and awesome ideas and only some of them come to fruition, regardless of how talented the people that make the parts are. Being a retailer, we feel it's our responsibility to make sure that great products get to the forefront of the market and to make sure the companies that make them get rewarded for their innovation and hard work.
Going back to my original statement, GrimmSpeed is one of those companies that makes our jobs so much easier. When they started back in 2006, they planted that seed when they dedicated themselves to innovation and service. Many consumers don't think of it this way but we care about the service level of the manufacturers we work with too. When you deal with a company like Grimmspeed, it makes it easier to create a good experience with our customers, plain and simple. With their ability to make innovative products and serve us well, it allows us to serve our customers well and provide the parts we know should be on the online performance "shelves."
Recently, I chatted with Matt Beenen to talk about what makes them who they are so we can give you some solid insight into why we like these guys so much and why their products are an excellent choice for anyone looking to modify their Subaru WRX or other car with their performance parts. Along with that, we got brand new, exclusive pictures of their new facility in Minneapolis, MN. Enjoy!

---
Q: What is the main reason why GrimmSpeed was started?
A: We started in 2006 by a small group of local enthusiasts who were porting TGVs, intake manifolds and exhaust manifolds for themselves and then eventually for other local guys. That grew into a small business that was the seed of what we are today. The single biggest reason that GrimmSpeed was started was to provide high quality, innovative products (and services, at the time) at a price point that was affordable to fellow enthusiasts. Today, that remains a core part of the mission. Our focus is on making performance engineering, American manufacturing and unmatched customer service available to as many enthusiasts as possible.
Q: What do you like about Subarus the most?
A: This is going to sound cheesy but what we like about Subarus the most is the group of loyal and dedicated enthusiasts that are in the Subaru community. Unlike a lot of other enthusiast groups, "Subaru people" seem to really appreciate the engineering and testing that go into a product, as well as the high level of quality and craftsmanship that brands like GrimmSpeed provide. Of course, the merits of a Subaru vehicle are what often get people involved, whether it's the power, all wheel drive or the sound, but the community is often what seems to keep people involved.
Q: What is the coolest product you guys have come out with to date in your eyes?
A: We're especially excited about our intercooler and intake product lines. Having released our first intercooler only a few years ago and our first intake last year, we're a little late to the game, but we think that the time we spent batting ideas around the office really helped us apply some new engineering techniques and technology to what is traditionally thought to be a simple product. Despite what many will claim, an intake can be so much more than a "filter on a stick" and an intercooler can be much more complex than "find a core that fits and weld on end tanks". There are some awesome thermodynamics and fluid dynamics at play and with some of the newer CAD packages and 3D scanning technology, small businesses like GrimmSpeed can really leverage that information into better performing products.
Q: What's the coolest product GrimmSpeed is currently working on that you're allowed to tell us about?
A: We have a couple of really big announcements up our sleeve for 2016 that we're still being pretty tight-lipped about, but we're currently deep into one of the biggest projects that we've tackled to date - the 2015+ WRX Top Mount Intercooler Kit. Our other intercoolers are supporting over 700whp and are setting world records, which bodes very well for those that wait to see what we have to offer for the 2015+ platform, but they're also some big shoes to fill. We've been working hard and are taking all the time we need to ensure that we can offer the best possible solution at a fair price point. Our engineering and test methods are more advanced than ever and we can't wait to share what we've been cooking up. But there's no replacement for real world testing. For that reason, we're building a big turbo kit specifically to test the upper limits of our TMIC on a shop car. If it works out as well as we're hoping, you just might see that as a product also!
Q: What is the biggest contributor to Grimmspeed's success so far?
A: The biggest contributor to our success so far is our insistence on providing a GrimmSpeed experience that we're proud of. For our engineers, that means innovative features and industry-leading performance. For our manufacturing guys, that means perfect fitment and unmatched craftsmanship. For our customer service guys, that means going the extra mile or two to really make somebody happy. Everybody here understands our mission and does whatever it takes to make it a reality each day. If you were looking for some black magic secret potion formula, you've come to the wrong place - at GrimmSpeed, it's good old fashioned hard work that seems to do the trick!
Q: If there is one thing about GrimmSpeed that people might not know, what would it be?
A: That's a good question. There are probably a hundred different answers, but I think that what's most interesting for people to learn is who GrimmSpeed really is. Whether you meet us at an event, in our office, at a local meet or at the gas station, you might be surprised to learn that we're really just normal car guys (if such a thing exists). We're not a big corporate machine and we don't all sit in the conference room wearing polo shirts tucked into our khakis, contemplating pie charts. We're a group of car guys (14 right now) excited to come to work every day and make parts that make other enthusiasts, like ourselves, happy.
With GrimmSpeed in Minnesota and us being in Denver, CO, it doesn't give either of us very many chances to be in front of a larger group of people like in Southern California or up in Tri-State or New England area. That's why when the Rocky Mountain Subaru Festival's inaugural show took place just a few weeks ago in Denver, it was a pleasure to meet the guys from GrimmSpeed and find out how true these statements from GrimmSpeed are.
We hope you enjoyed this little bit about what makes GrimmSpeed tick and we hope you explore a little bit more of their performance lineup through EdgeAutosport.com. We're happy to have their parts on our shelves and be able to get them out on the road on your cars!! Cheers!
Want to see the new headquarters? Check it out right here.
---
Because even though it's a couch, red still makes it faster.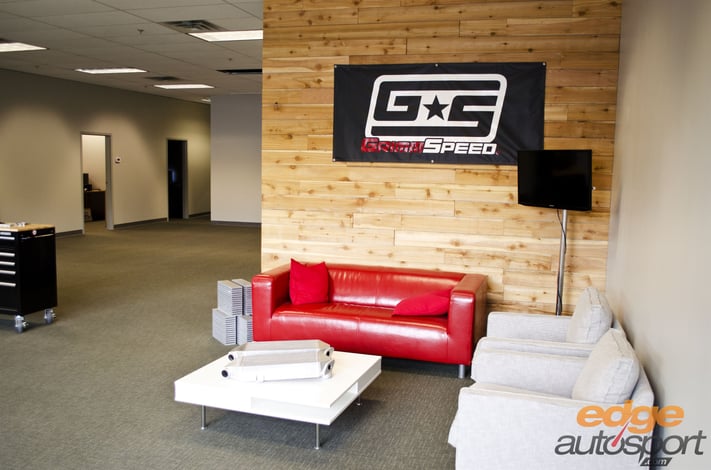 Nothing wrong with being proud of it!!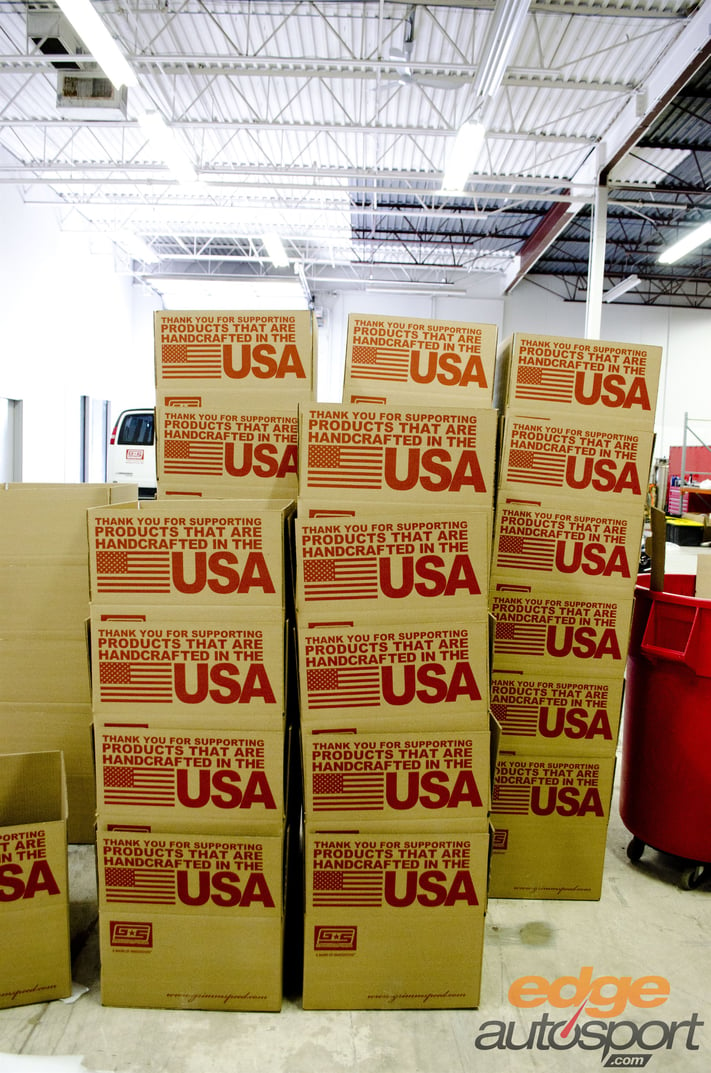 Where the innovation begins.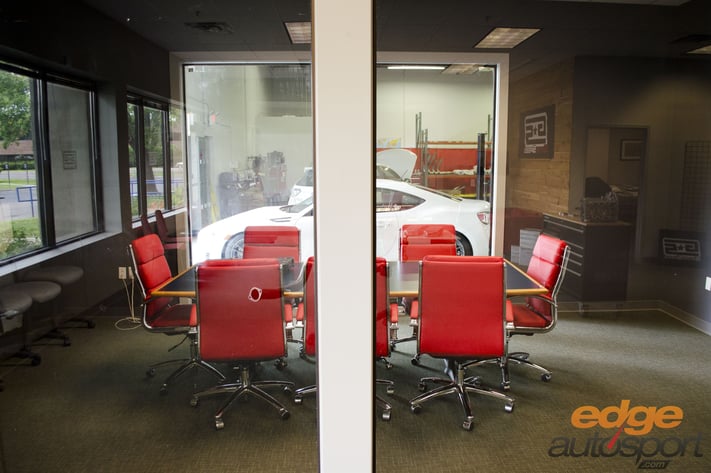 A group of Top Mount Intercoolers ready to be packaged up and sent out.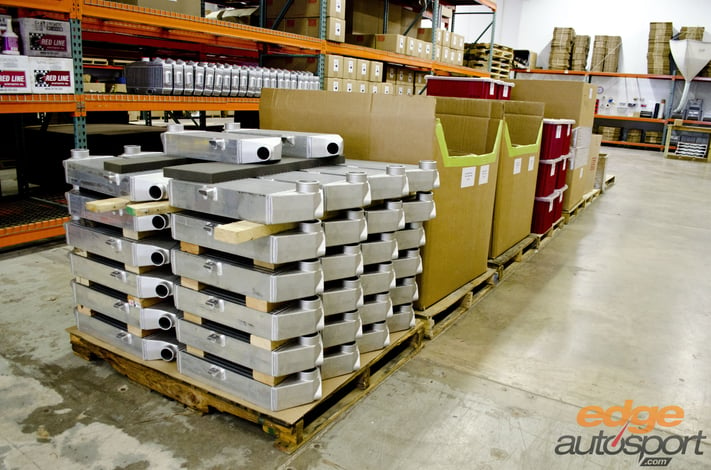 Several Up Pipes read to get sent to their respective owners and resellers. Perfection!!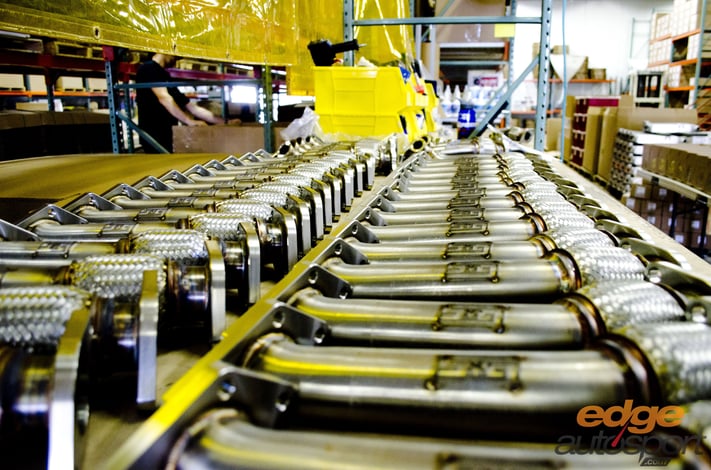 Lots of room for activities!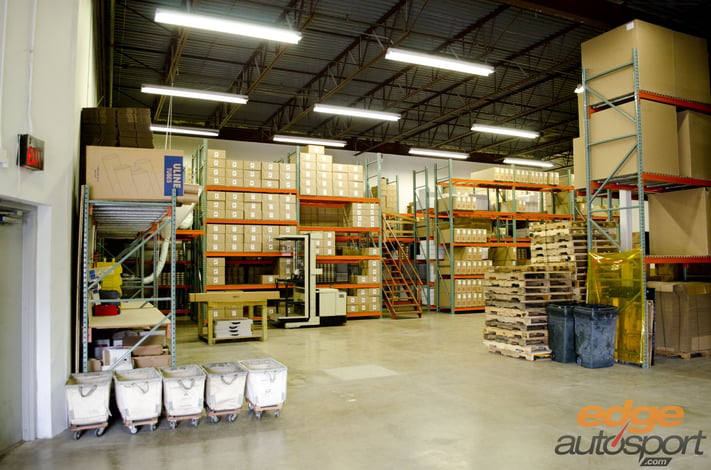 Some raw tubing freshly bent and cut, ready to accept the finishing touches and some nice powder coat.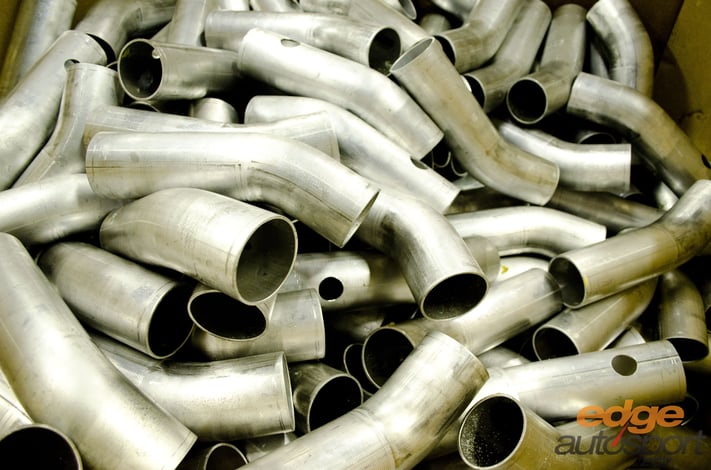 Cranking out more smiles per gallon. Someone's got to do it.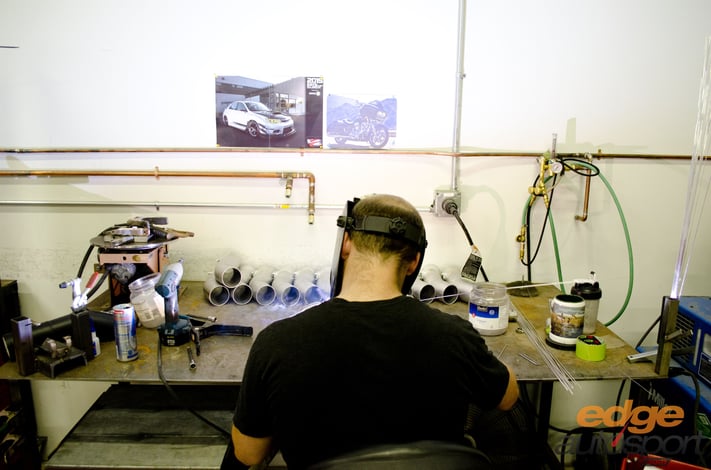 The proper display items.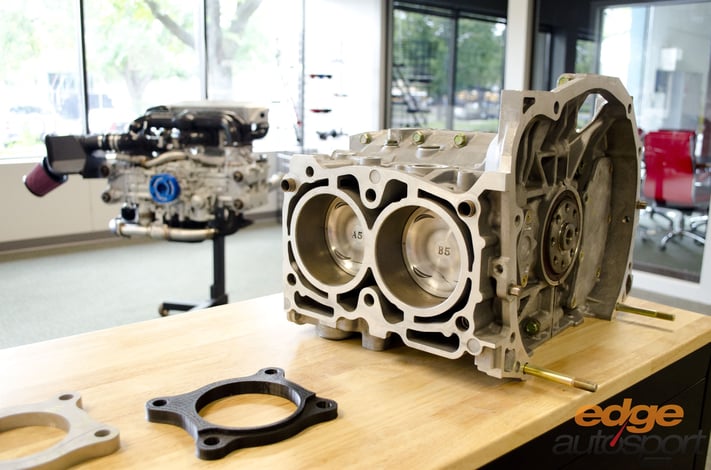 Manly art.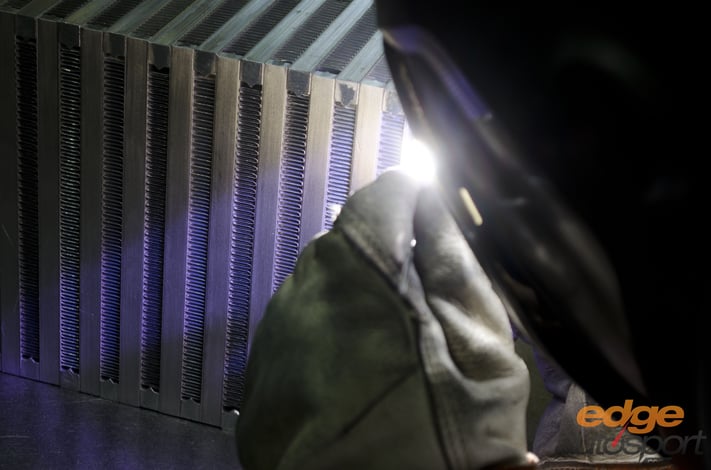 Some beautiful downpipes ready for inspection and packaging.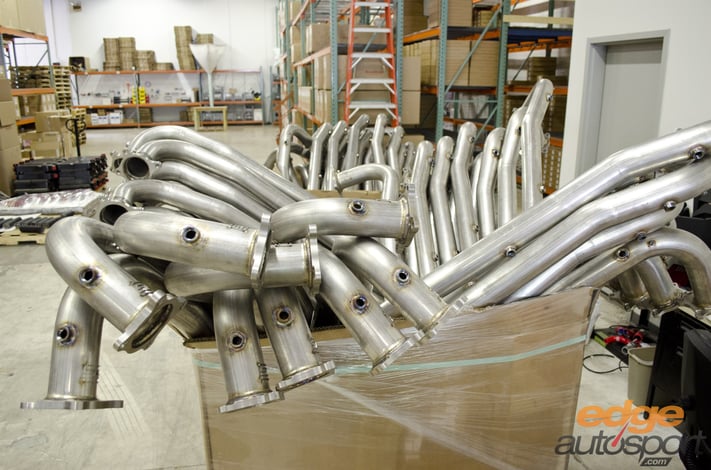 Even the oil caps are precise. This stuff isn't magic, it's well designed and manufactured.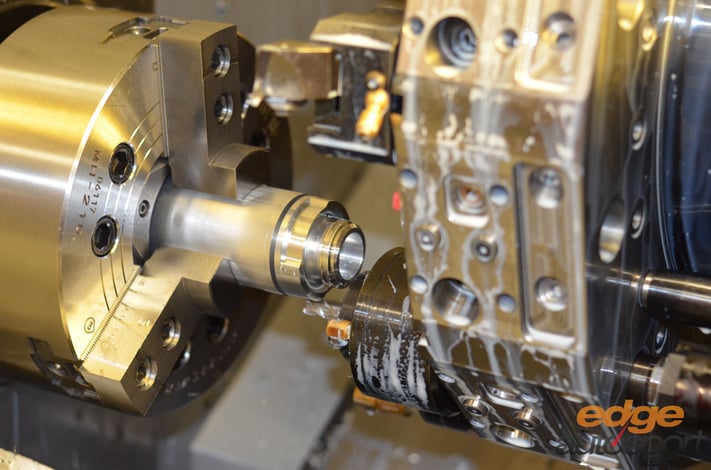 Please feel free to leave a comment below or share!
Click here to view Grimmspeed's part lineup right here at EdgeAutosport.com.
Get in touch.
GrimmSpeed
650 Taft St NE
Minneapolis, MN 55413
(612)-379-0000
or at
grimmspeed.com
About JP Alonso
I'm the founder of Edge Autosport and I remember first getting into cars in high school. I read all the magazines, bought a bunch of technical books, and finally got to start wrenching around the age of 19. I really enjoy modding and being able to live out a passion is truly awesome. I wouldn't change a thing.