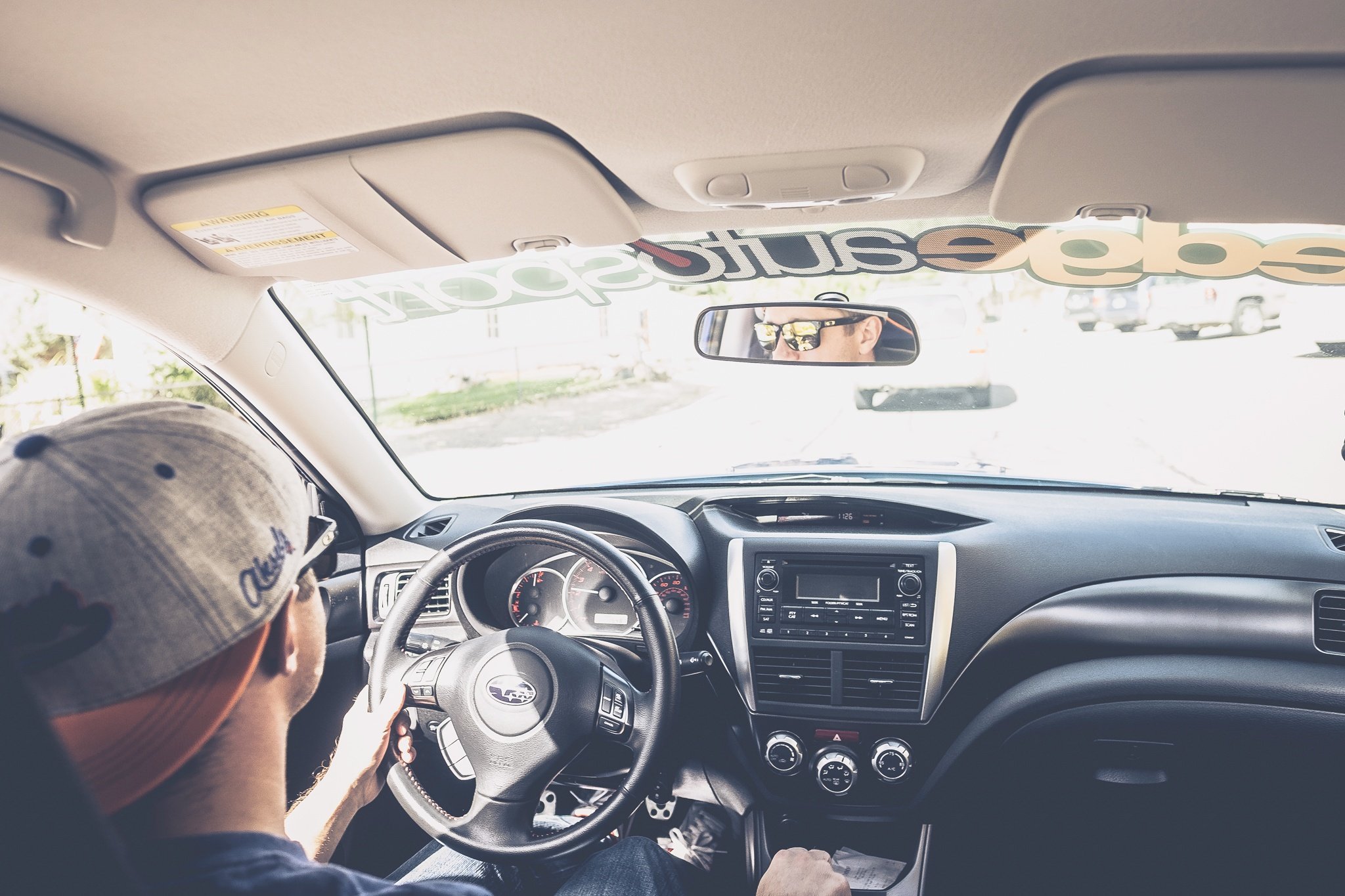 PJ's 2013 Ford Focus ST from Michigan
We love this stuff. PJ's project car is the exact reason why we're in this business. We think of our customers' project cars like our own. We absolutely love helping guys create what PJ has with his heavily modded 2013 Ford Focus ST. Here's a rundown of his setup. If you have any questions about it or want to know more about how to create something like this of you own, just ask. We do this every day!
Powertrain
Cobb AccessPort v3
Roush Intake System
ATP Turbo Intercooler System
Mountune Charge Pipes
TR3 Catless Downpipe
Roush 3″ Exhaust System with Black Powder Coated Tips
Tial Q Blowoff Valve
Breedt Intake Runner Spacer
AEM Water Methanol Injection Kit
Denso ITV22 Spark Plugs
Moroso Oil Catch Can with Boomba Racing Check Valve
Steeda Sound Symposer Delete with Boost Reference
ATP Turbo GTX2867R with 0.64 A/R Turbine Housing
Drivetrain
Boomba Racing Rear Engine Mount
Turbo Tech Racing Upper Engine Mount
Breedt Quick Shift Arm
Suspension
Eibach Sportline Lowering Springs
Interior
Exterior
Hexis Olympic Blue Vinyl Wrap
3M 1080 Gloss Black Vinyl Wrapped Roof
Triple R Front Splitter
Avant Garde m310 Wheels
Photos Courtesy of LAKfoto's.
---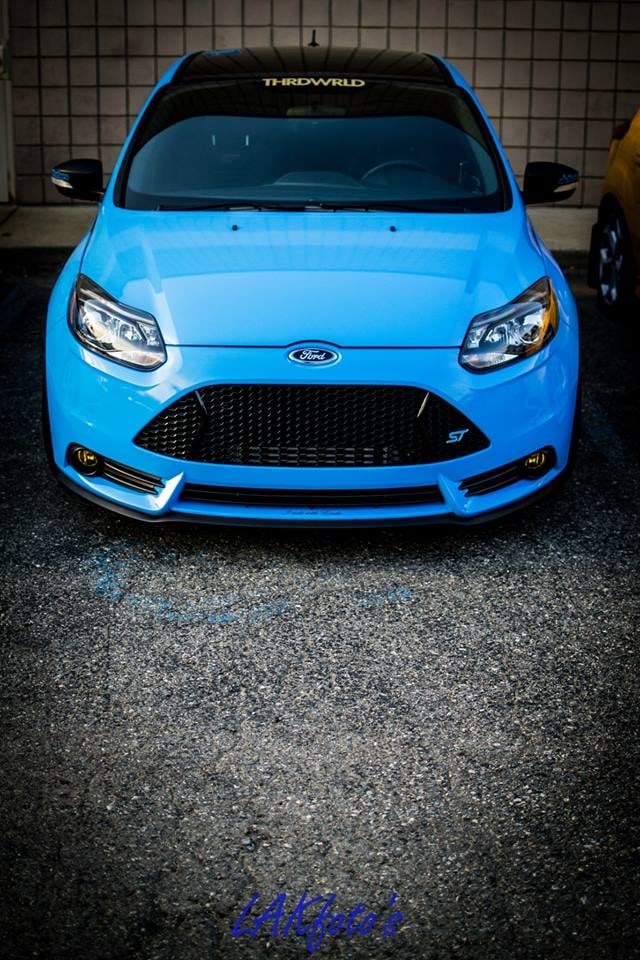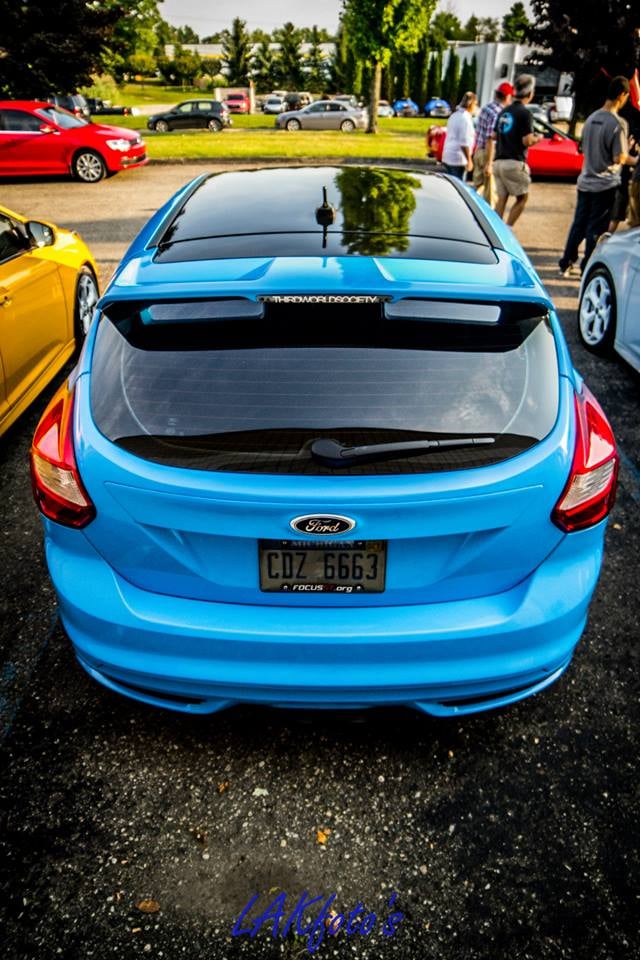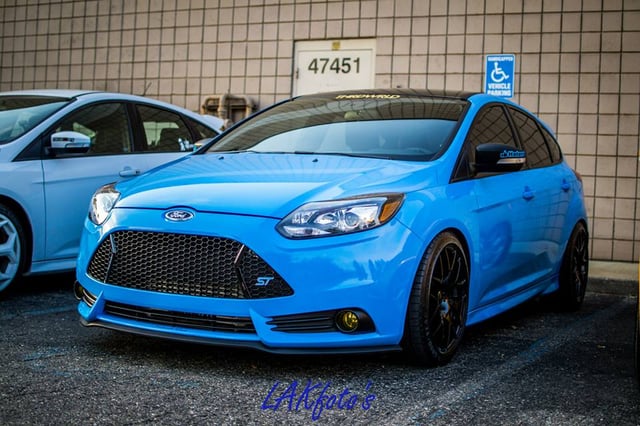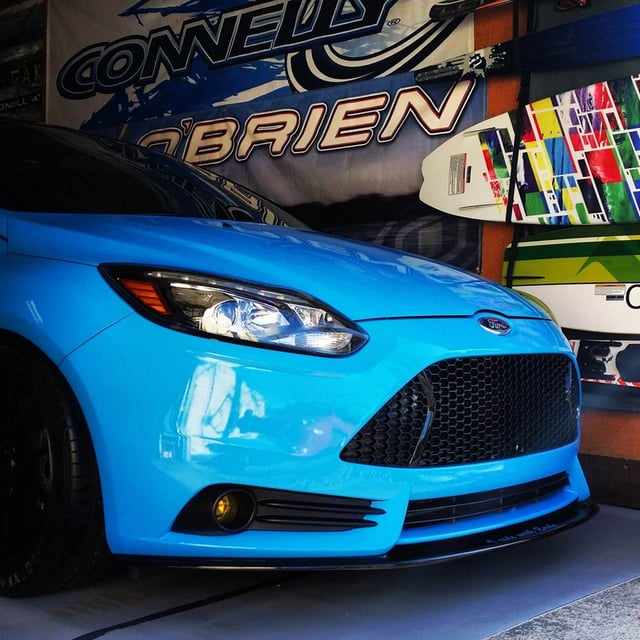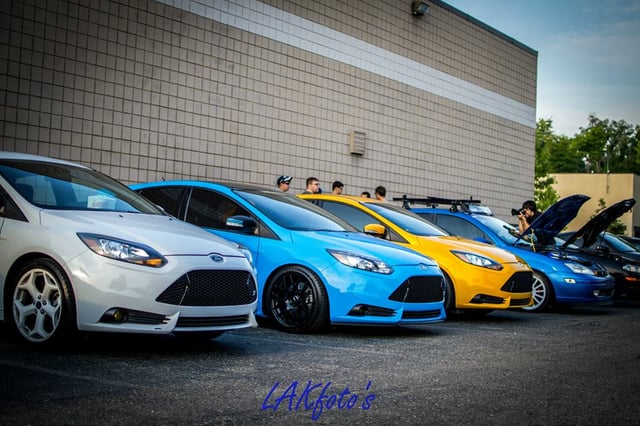 About JP Alonso
I'm the founder of Edge Autosport and I remember first getting into cars in high school. I read all the magazines, bought a bunch of technical books, and finally got to start wrenching around the age of 19. I really enjoy modding and being able to live out a passion is truly awesome. I wouldn't change a thing.