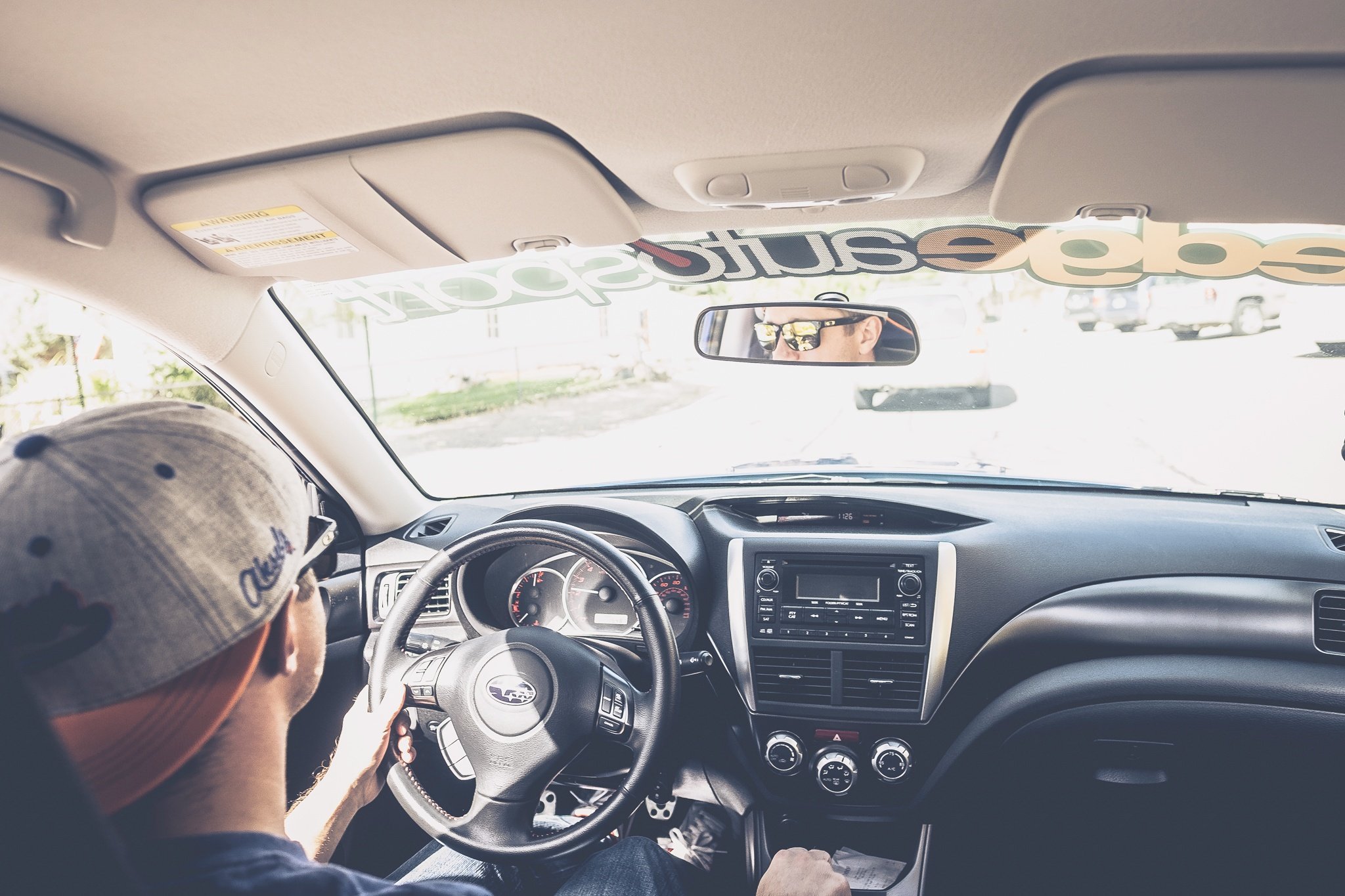 4 Things I Love About the KTuner V2
Before we bought our 10th Gen 2017 Honda Civic Si coupe, we didn't quite know what we wanted to do in the way of tuning. To be honest, we went to the forums to see what people were saying about the different platforms. We decided on KTuner and so far, we're happy with what we've been able to do with the car through this stock ECU tuning software.
Here are 4 things we really like about using the V2 specifically, but also KTuner in general.
1. The Device
This thing is not light! You can tell that KTuner cared about the device itself, not just the software, and how it protected whatever magic happens inside. Although it's heavier than you'd probably expect, it's super durable. We're happy we don't have to worry about a cheaply made case that will crack or wear down over time. The powder coated finish is a nice wrinkle black too, which will keep this looking new for a long time. It comes with a very useful dual t-slot bracket that mates to many universal style mounts which gives you a lot of flexibility with mounting.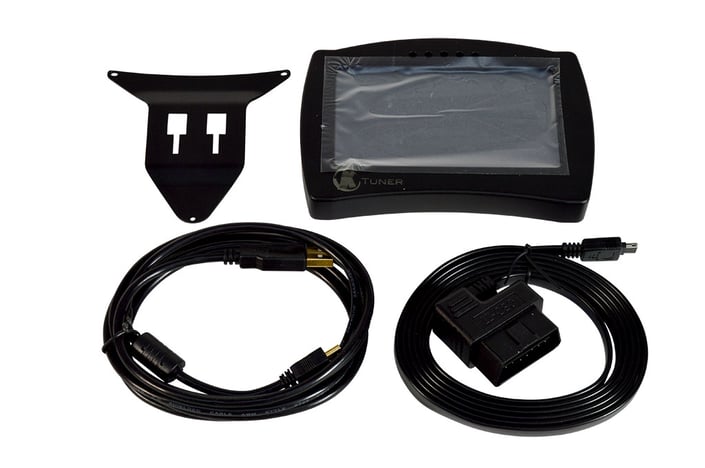 Ready to get one already? Find out more here!
2. Software Access
Across different automotive platforms and their tuning options, you get a wide variety of accessibility to the tuning side of things. There are companies that want you to set it and forget it, never to see the details of what you just programmed your car to do. There are those that allow you to flash multiple different maps to your car based on your performance wishes and/or parts you've installed on the car, which is a great option for flexibility. Then there are a few out there that let the customer have complete access and control to the software so you can do whatever you want with it if you desire. That's what KTuner is. The software that you are now able to download to work alongside the device lets you make custom changes if you want to go beyond the maps they preconfigure.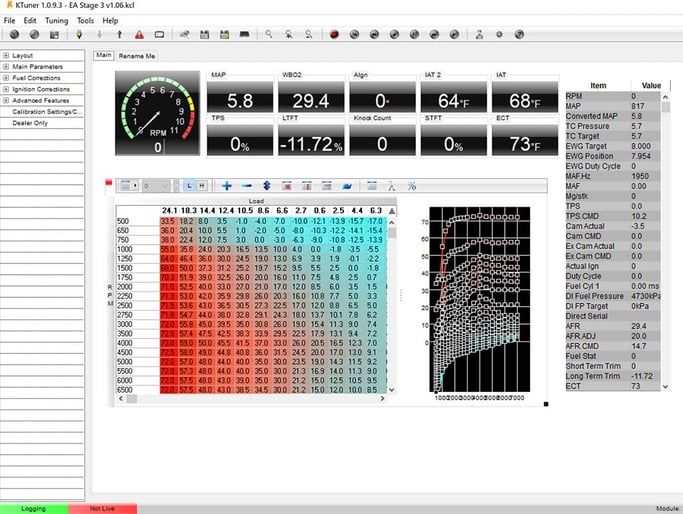 3. The Display
There are many things you can do with the device itself but being able to customize the tachometer style, color, and digital readouts of many critical sensors is really awesome. You can also customize the 5 LED lights at the top to be a warning for many different values including coolant temp, rpm, and boost, among others. Being able to see warning lights is so much more practical, especially in an intense environment where driving the car demands all your attention. You can program them to be your shift point warning light, as well.
4. Datalogging
Datalogging isn't just an interesting feature. It's a requirement if you want to keep up on the health and performance of your car. Datalogging is exactly what it suggests, it gives you all the information about what a car is doing at any given point, based on the many sensors that are connected to the ECU and the calculations the ECU is making as a result. Things like boost, rpm, speed, and intake temperatures are useful and fun. But other values like fuel trims, knock, air/fuel ratio, and ignition timing are all very important in determining what your setup is doing and if it's working well. KTuner has a great help file that tells you all the values they report in the datalogs. It's important to learn about these values and what they mean if you're taking your car to it's limit.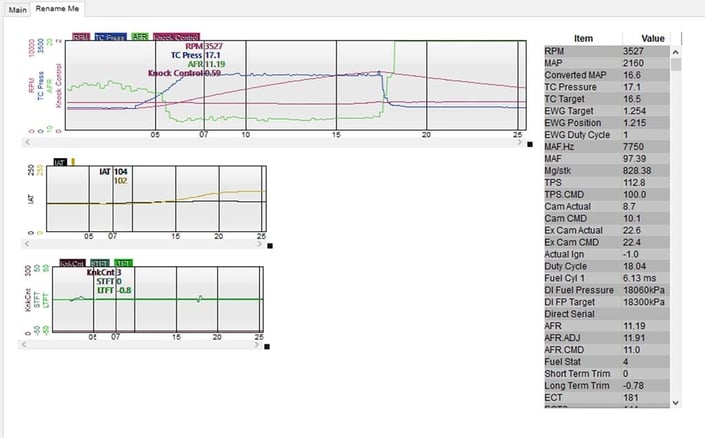 About JP Alonso
I'm the founder of Edge Autosport and I remember first getting into cars in high school. I read all the magazines, bought a bunch of technical books, and finally got to start wrenching around the age of 19. I really enjoy modding and being able to live out a passion is truly awesome. I wouldn't change a thing.