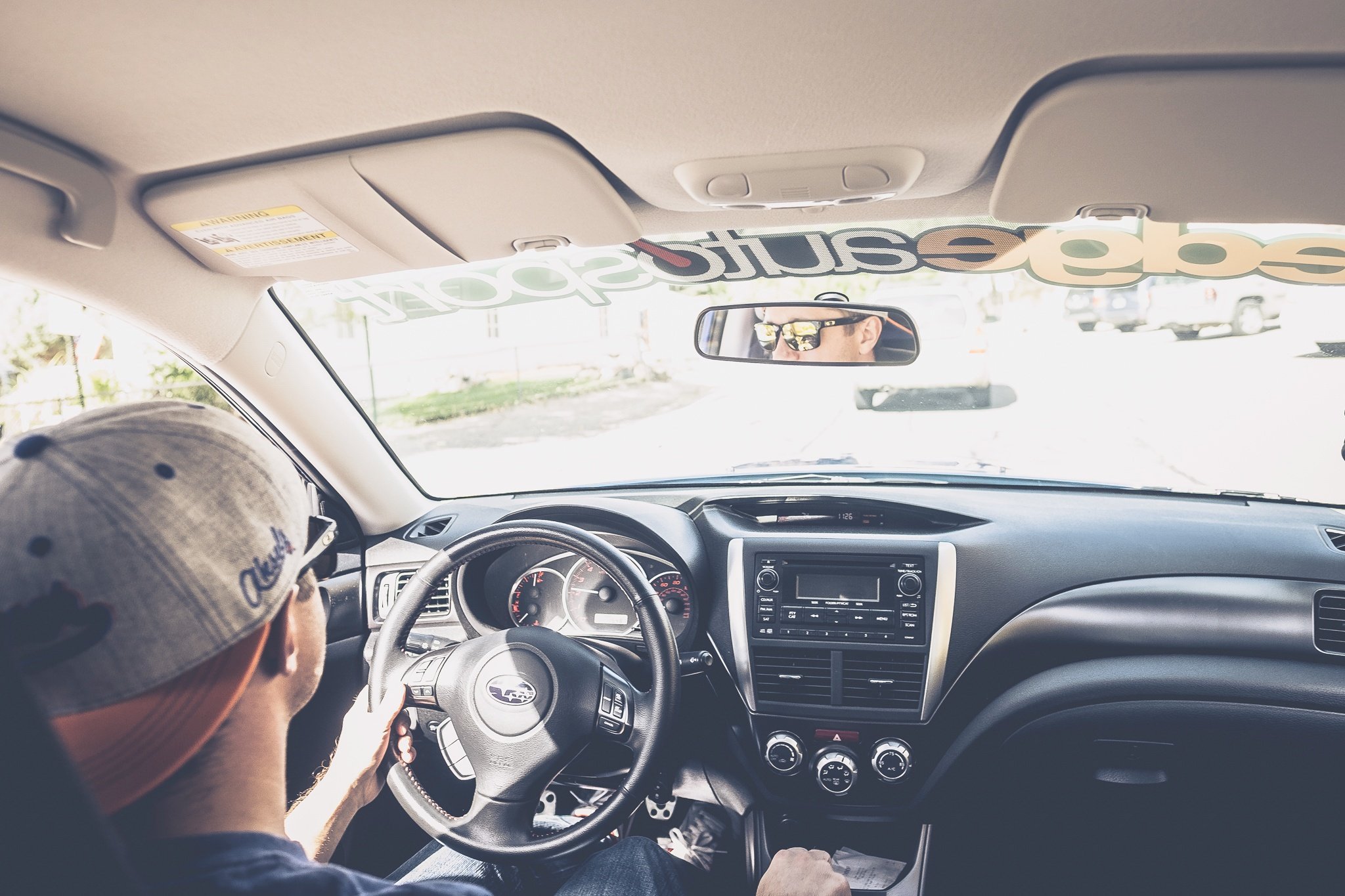 Project FC3 Gets a 3 Inch Exhaust - DYNO RESULTS!
With Project FC3 fully under way with new suspension and custom ECU tuning, we wanted to start the bolt-ons with an exhaust system. After tuning, the exhaust is the second piece of the power puzzle we're putting together. I've seen a lot of people talk about how exhaust isn't that important or that it doesn't gain very much power. I often don't get a chance to prove this isn't the case but this is one of those times.
Originally, we started off with the suspension right away. As mentioned in our video about the HKS Coilovers and SSR Wheels, we wanted to give the car a proper stance before we started throwing the power at it. Next up was tuning the car with no parts, whatsoever. We wanted to see what the efficiency level of the vehicle was without any upgrades yet, including the exhaust. This was perfect for showing what an exhaust is actually capable of doing, especially since the car was already tuned.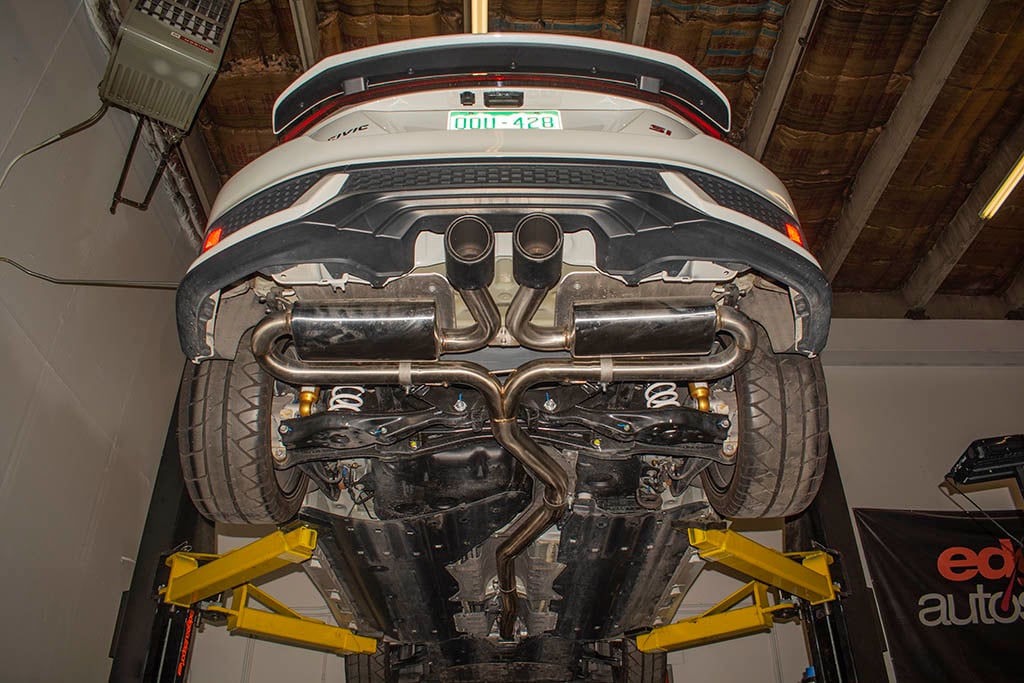 The exhaust of any car is a very popular modification. It can really set your car apart in multiple ways. It can look a lot better than stock. In the case of the Civic, I'm personally not into the HDMI shaped exhaust tip. Improving the aesthetics isn't hard to do here. The sound is next in line and with how quiet the factory exhausts are these days, it'll easily remind you of your sweet exhaust note every time you get in and start it. If you're like me, the most important reason is that it can pick up power! As you keep adding more parts and continue to dial in the tune, the exhaust becomes even more important.
We're actually going to test multiple exhausts but we chose the aFe Power to start. We thought it had a nice finish to it and we knew it would fit nicely. We weren't sure about the exhaust note but gave it a try anyway. I'll break down the aFe Power setup into the 3 aspects of the exhaust we usually consider, like mentioned before.
Appearance.
The tips are all you can see from the outside and with the aFe system, I really like them. These are the dual carbon tips which are an additional cost over and above the other 3 dual tip styles they offer, which are polished, burnt blue, and black. They sit nicely inside the odd void left after removing the HDMI tip. They line up straight after some wiggling around of the piping before we tightened it down. Aside from that, the whole system is TIG welded which always looks great and all the stainless steel is brushed which gives it a very uniform, professional look. No complaints about the looks, whatsoever.

Sound.
With this system, I'll admit I was a little disappointed with the sound. Not because it was too loud, it was the complete opposite. It wasn't a noticeable enough of a change. You can hear it best at startup and idle and anytime you have the windows down. Cruising around and giving it gas, it's too civil for me. That being said, it doesn't sound bad and drone is far from an issue. If you're one of those people that enjoy fully engaged sleeper mode, this would be a good choice.
Power.
As unimpressed as I was with the sound, I'm equally as impressed with the dyno results. The car's power and torque curve lifted literally everywhere. There was a slight decrease on the end of our graph but after looking at it, the ECU was pulling timing because of how hot the intake temperatures were getting on that run. If it was on the road and not being heat soaked, the curve would not have dipped down like that. So even though the sound wouldn't suggest there was more power, the dyno graph does and we're pretty happy with the results. These increases came without ANY tune adjustments. This was simply bolting on the exhaust and putting it on the dyno.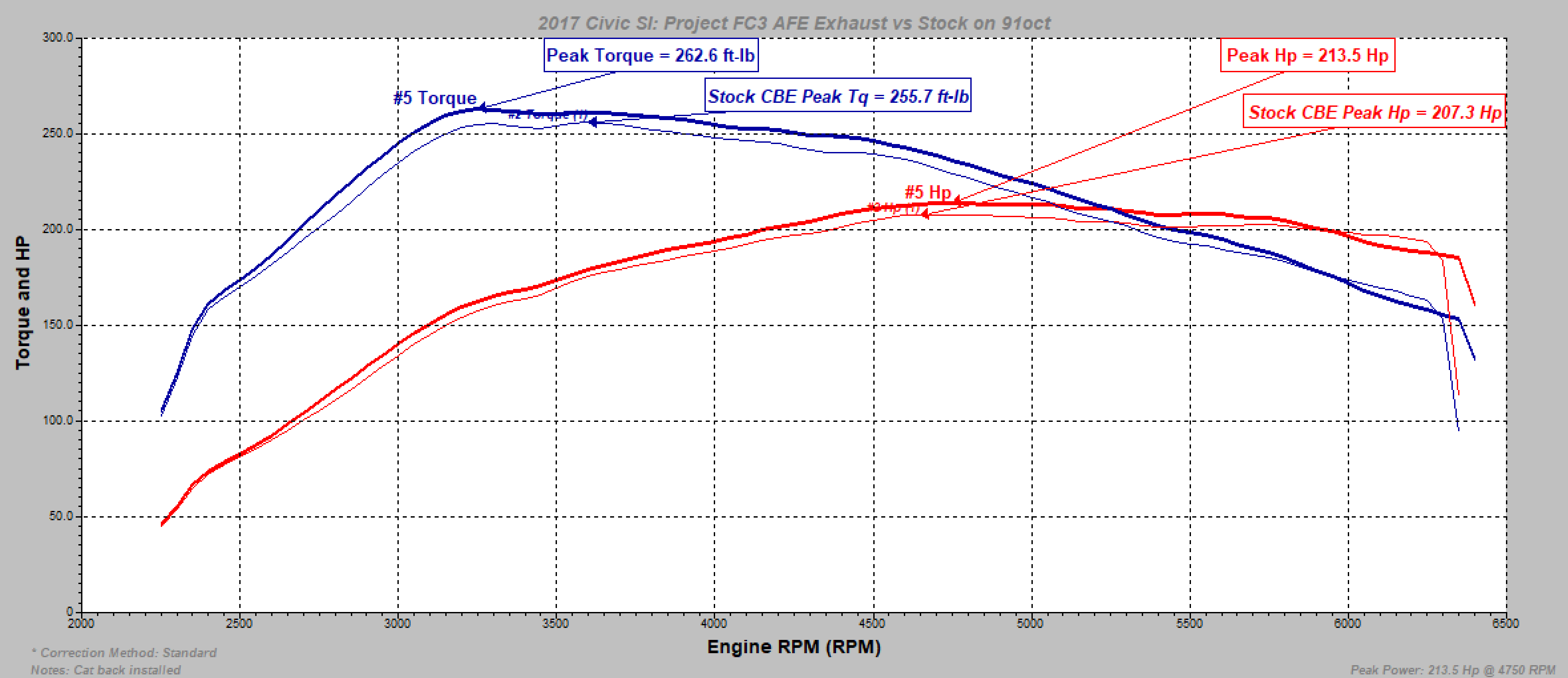 Make sure you keep following along with our Project FC3! Subscribe to get updates when we post a new blog! You can also catch a lot of what we do over on our YouTube channel and by following us on Facebook and Instagram.
About JP Alonso
I'm the founder of Edge Autosport and I remember first getting into cars in high school. I read all the magazines, bought a bunch of technical books, and finally got to start wrenching around the age of 19. I really enjoy modding and being able to live out a passion is truly awesome. I wouldn't change a thing.