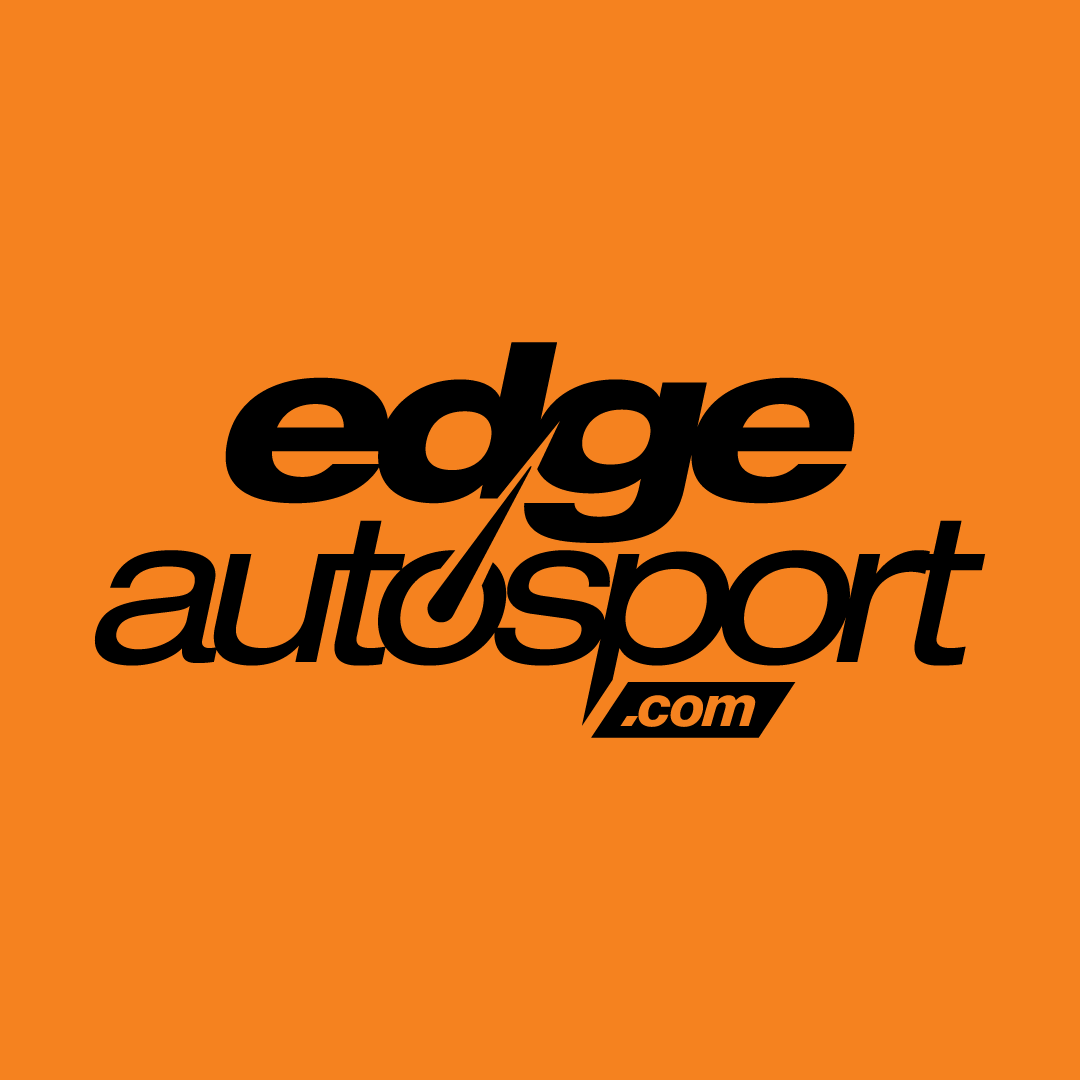 5 Great Intake Systems for the 10th Gen Civic Si
10th Gen Honda Civic | Performance Parts | Car Parts | Aftermarket
Air is one of the 3 crucial ingredients in a combustion engine; the more you can get, the faster you can go. That's why turbos exist! The way your air intake sends air to the turbo can make or literally break your build. We have a list of our top five favorite intake systems for the 10th gen Honda Civic Si, but before we get there, let's talk about the pros and cons of different setups.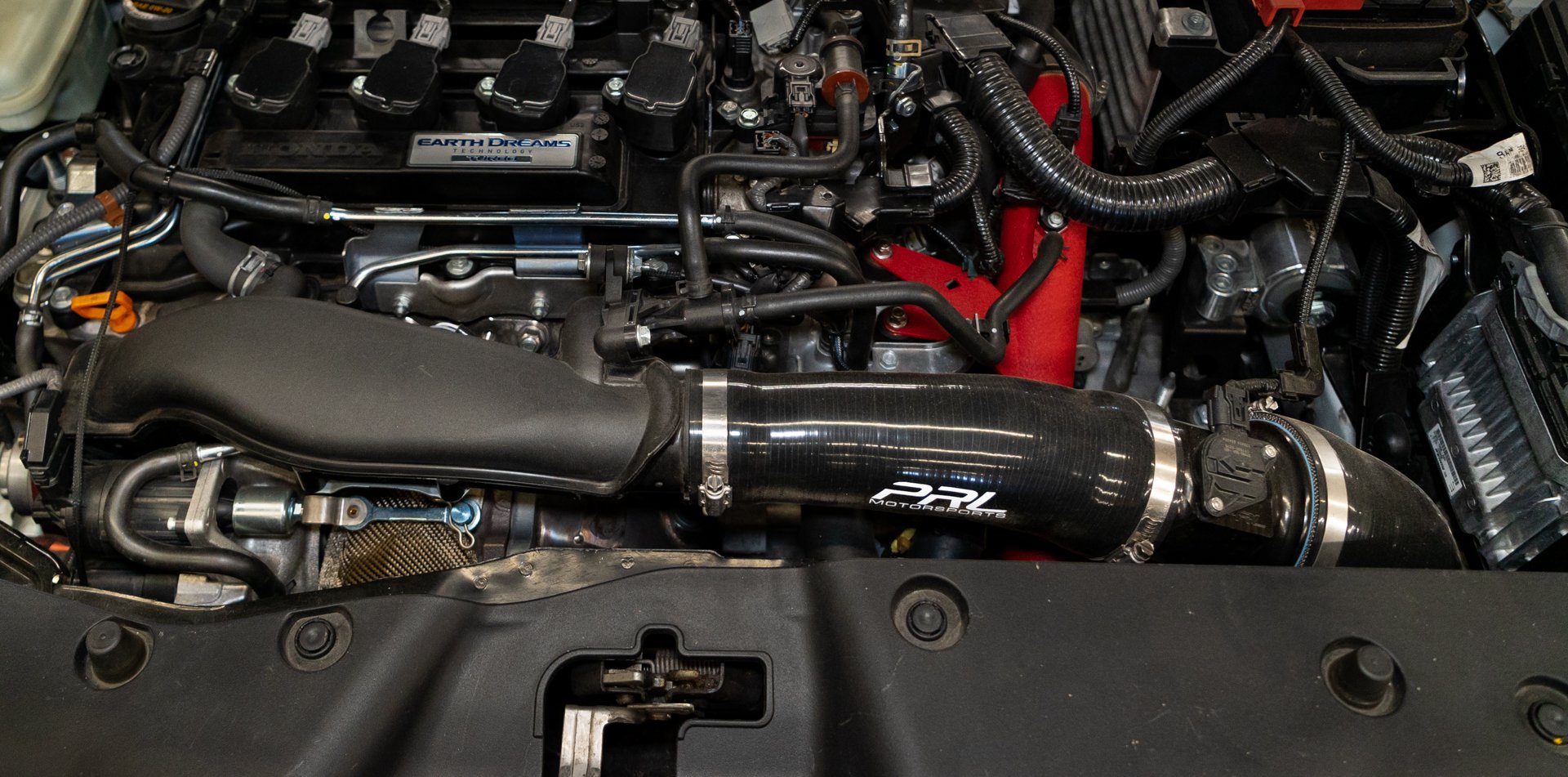 Why Do I Want a Cold Air Intake?
When we talk about getting more air into our engine, we really mean more oxygen, because that is what we need to burn with our fuel. Cold air contains more oxygen than hot air, and your car's engine bay tends to get hot with use. Filters sitting up high are subject to heat soak because the heat from the engine rises and circulates in the upper areas under the hood. Here is where a cold air intake solves the problem. By relocating the air filter to a lower position, it will be able to gather colder, oxygen rich air to send to the engine.
Are Cold Air Intakes Safe?
There are things to keep in mind when relocating the air filter to the lower half of the car however, the number one being moisture. If your engine inhales enough moisture it can hydrolock and destroy your internals, so make sure you keep that filter protected. If you have a splash guard under your car, and you won't be doing any river crossings, it shouldn't be a problem. Another thing to consider is that the length of piping to relocate the filter is also subject to heat soak, but wraps and shields are an easy fix if that piping is not constructed of insulated materials.
5 of Our Favorite Air Intakes for the 10th Gen Civic

1. PRL Motorsports Cobra Cold Air Intake
We love the PRL intake because it's made of high quality materials, looks and sounds great, and is available with two different MAF housing options. The Street Housing is designed for factory spec fuel trims, giving you benefits without any required tuning. The Race Housing allows 50% more volume for serious gains, but will require a tune to function properly. Learn more about Big MAF Housings here. High quality silicone piping, billet aluminum MAF housing and a HDPE rotomolded lower intake tube makes this one of our favorites, and that's why it's installed on our very own Project FC3.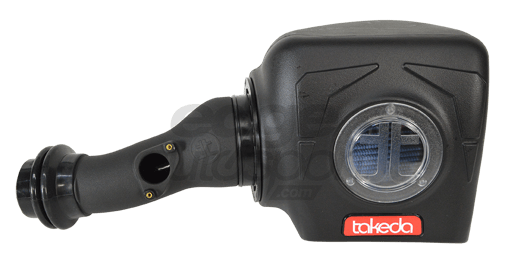 2. aFe Power Takeda Momentum Cold Air Intake
aFe is calling this a cold air intake because the filter is boxed in a heat soak resistant material with a forward slot to pull fresh air from in front of the car. A very simple install using factory mounting positions makes for a very clean, more OEM look. Available with an oiled or dry filter, no matter which you chose, it will be peeking through a very cool branded window on the box.

3. Injen Cold Air Intake
Using mandrel bent 6061-T6 aluminum piping available in polished silver, black, or wrinkle red, the kit from Injen is simple and effective. For those of you who love the aftermarket look of piping under the hood, this simple kit is a perfect example. It can also be converted to a short ram air intake if you lost your splash guard.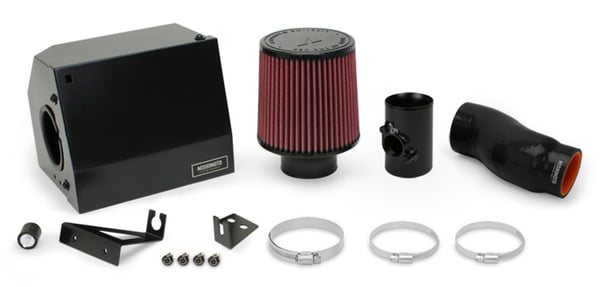 4. Mishimoto Performance Air Intake
Similar to the aFe, the Mishimoto system uses a box to enclose the engine side of the air filter, while taking advantage of the stock air diverter under the hood. This system keeps the filter safe from excess moisture on a rainy day, while pulling fresh air from outside of the engine bay. A venturi-style inlet on the MAF housing provides smooth airflow, and the silicone arm available in red, black, or blue, will keep extra heat out of your intake.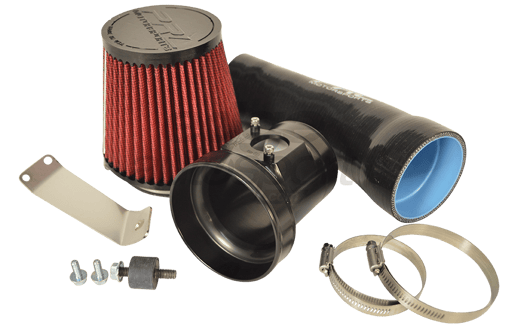 5. PRL Motorsports Short Ram Intake - 299
Last but not least is the Short Ram from PRL. We had to include PRL twice because the short version is also available with two different sized MAF housings. The Race Housing is the next step to more horsepower, you can learn more about the science behind Big MAF Housings here. Yes the short ram will be subject to more heat soak than the cobra cold air, but the filter location still benefits from fresh air coming in through the stock diverter and this kit is the most affordable of all five.
There are other intake options available on the market, but these are five of our favorites. Hit the link below to start exploring your options today, and remember that we are here to help. If you have any questions, don't hesitate to drop a line and we will make sure you get exactly what you are looking for!