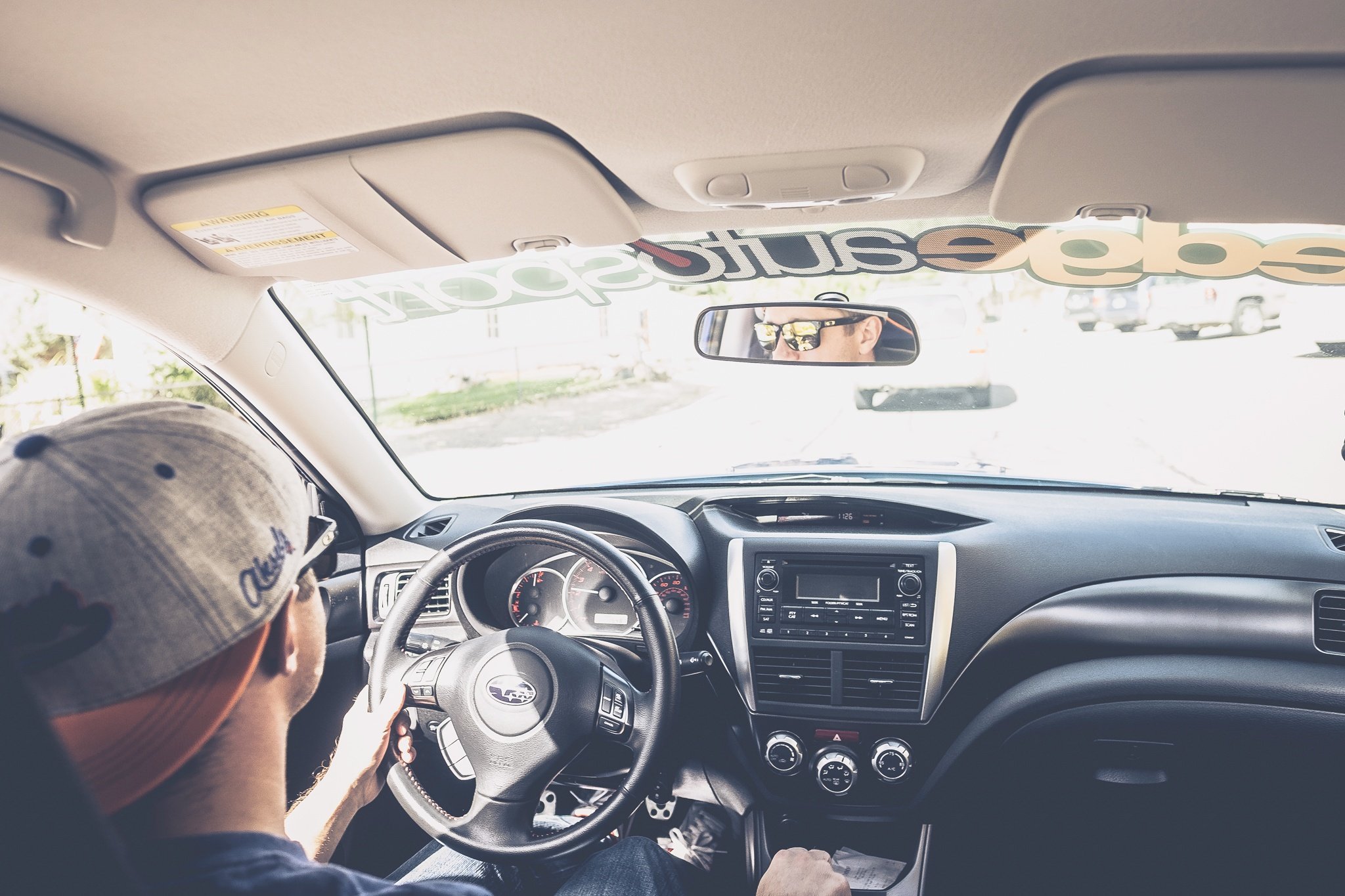 10 Best Mods - 10th Gen Civic 1.5T
When we say "best", we're throwing cost out the window. Inevitably, many of the best mods usually cost more money. So this isn't about how much something costs, this is all about smiles per gallon and pure driving satisfaction. Welcome to the best mods list. Buckle up.
The 1.5T 10th gen Civic packs quite a punch considering the engine is basically the size of 4 soda cans (one can of soda is 0.35 liters, multiplied by 4 and you get 1.4 liters). With a healthy dose of boost from the MHI TD03 turbocharger, this little 1.5 liter lights up like a Christmas tree in December.
But we all know that's just not good enough. Along with making it go faster, many of us like to make them handle better and look meaner. Here is a list of 10 things you can do to your 10th gen Civic 1.5T that will at least put a smile on your face and at the most, blow your mind.
---

Let's just go straight to the blow your mind category. We're going to refer to the PRL Motorsports turbo kit for now. You can select a basic, GT2860RS turbo which will get you to the 325whp range or slightly more depending on your mods. Or, you can go all the way to a GTX3071R Gen2 (both are Garrett turbos, and there are plenty other choices in between) and with the right supporting fuel system, make upwards of 600whp. Yes, you read that right. You'll need to have an engine and drivetrain capable of handling it but still, it's as effective as it gets for increasing your power. Most people will end up in the 325-400whp range on this car if a turbo upgrade is involved and that's enough to put it at number one on this list. If you've never been in a 2800 lb car that has 350 ft lbs of torque around 4000 rpm and power that lasts as long as your valvetrain can handle the rpms, your mind is sure to be blown.
We know, everyone will say you need to build your motor. There are instances where you can get away with this power level on a stock motor for a while. You need to maintain your car well and have a very solid tune from someone that understands what they're doing. If you have that, I wouldn't be afraid to jump into the 300whp area on stock engine. But again, this isn't about money or resources. This is about effective mods. Built motor aside, a bigger turbo is a great thing.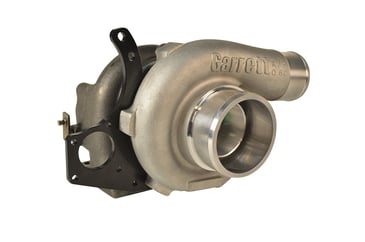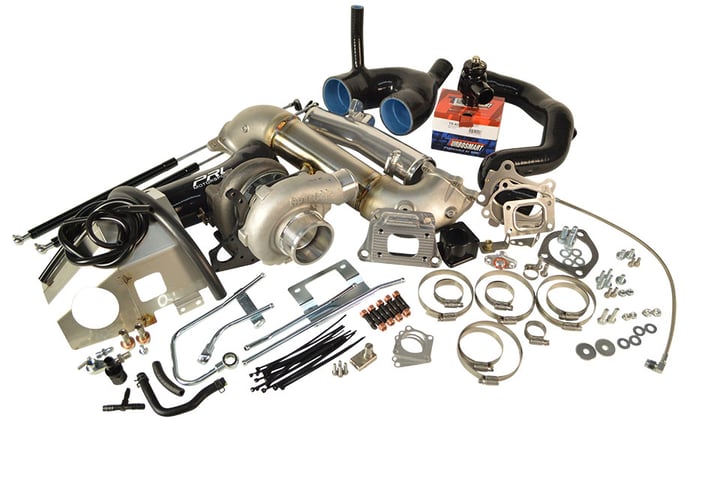 Turbo kit pictured above shown with GTX2860 Gen2 and all PRL turbo kit components. This kit is very complete!

Can you tell we're biased towards speed and power yet?
FlexFuel doesn't give you the ability to use ethanol by itself, it makes it easier. Using ethanol is great. You don't need a flex fuel kit to run it. You can do that with the stock fuel system and custom tuning. Here's where a flex fuel kit shines. You don't have to measure out your pump gas and E85 every time you put gas in the car. You don't have to worry about traveling long distances and not finding an ethanol station. You don't have to sit in a parking lot and switch maps. The sensor tells the ECU how to adjust for whatever ethanol content you have in the tank. It's practical and easy. You go to the gas station, throw a few gallons of E85 in the tank, top it off with regular gas, and off you go. If you want to run ethanol, we strongly suggest you do it with a flex fuel kit.

We believe the right set of wheels including the style, color, and offset, can completely change the vibe of a car. I think most of us would agree. Plus, how many cars do you know come with wheels that you don't immediately want to change? That's right, almost none unless maybe you got a $100k car. Get yourself a nice set of wheels and you'll instantly have an itch to look back at it every time you park and walk away.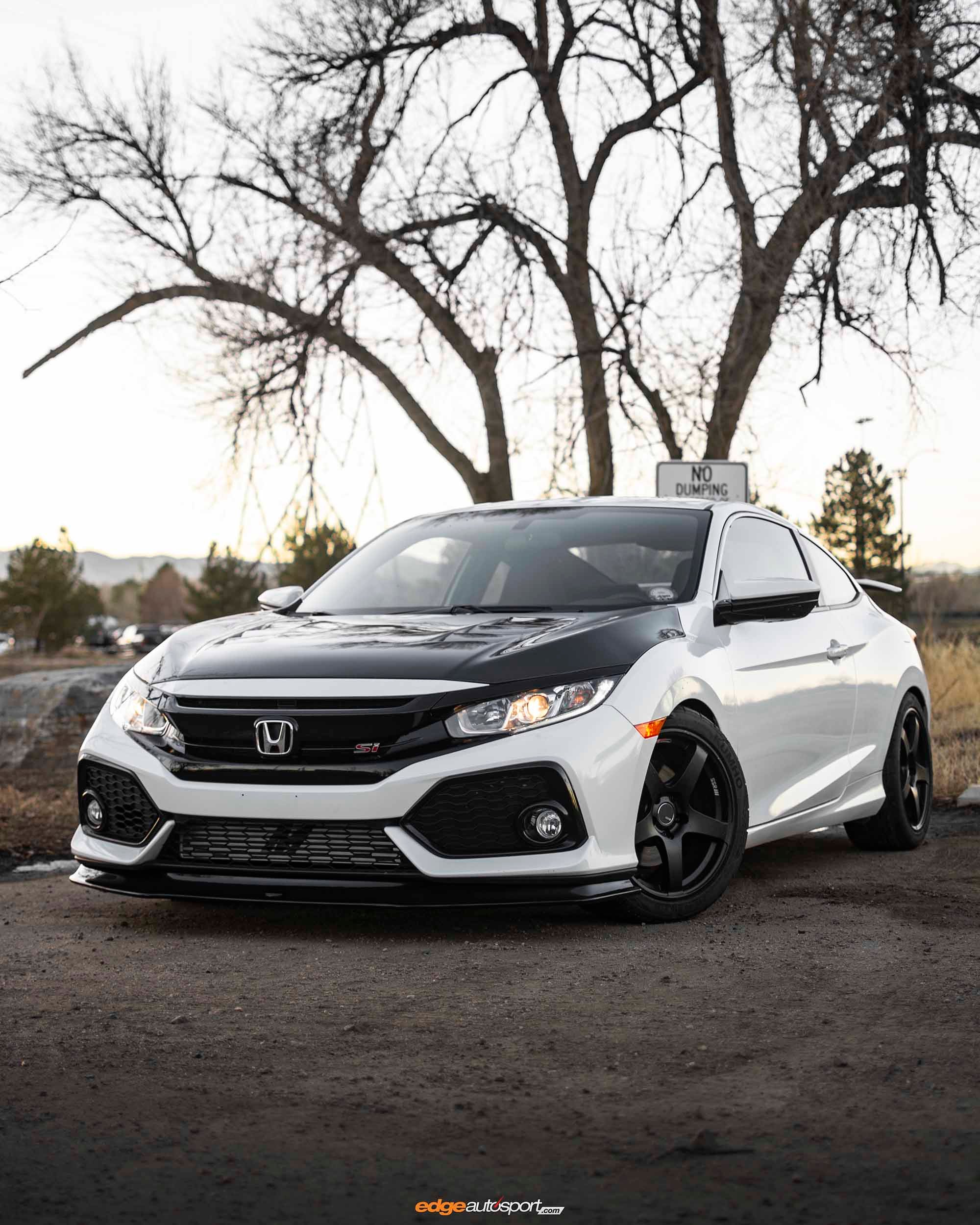 SSR GTV01 Wheels from our very own Project FC3.

The tried and true modification. It's a veteran in the modifying game. There are times when it doesn't even matter how fast you go or how much power you make. Your car might even look like a red headed stepchild among trailered track monsters. But if it sounds good, it's going to turn some heads. It's also going to resonate with you every time you drive it, literally. Get your sound right, get your mind right.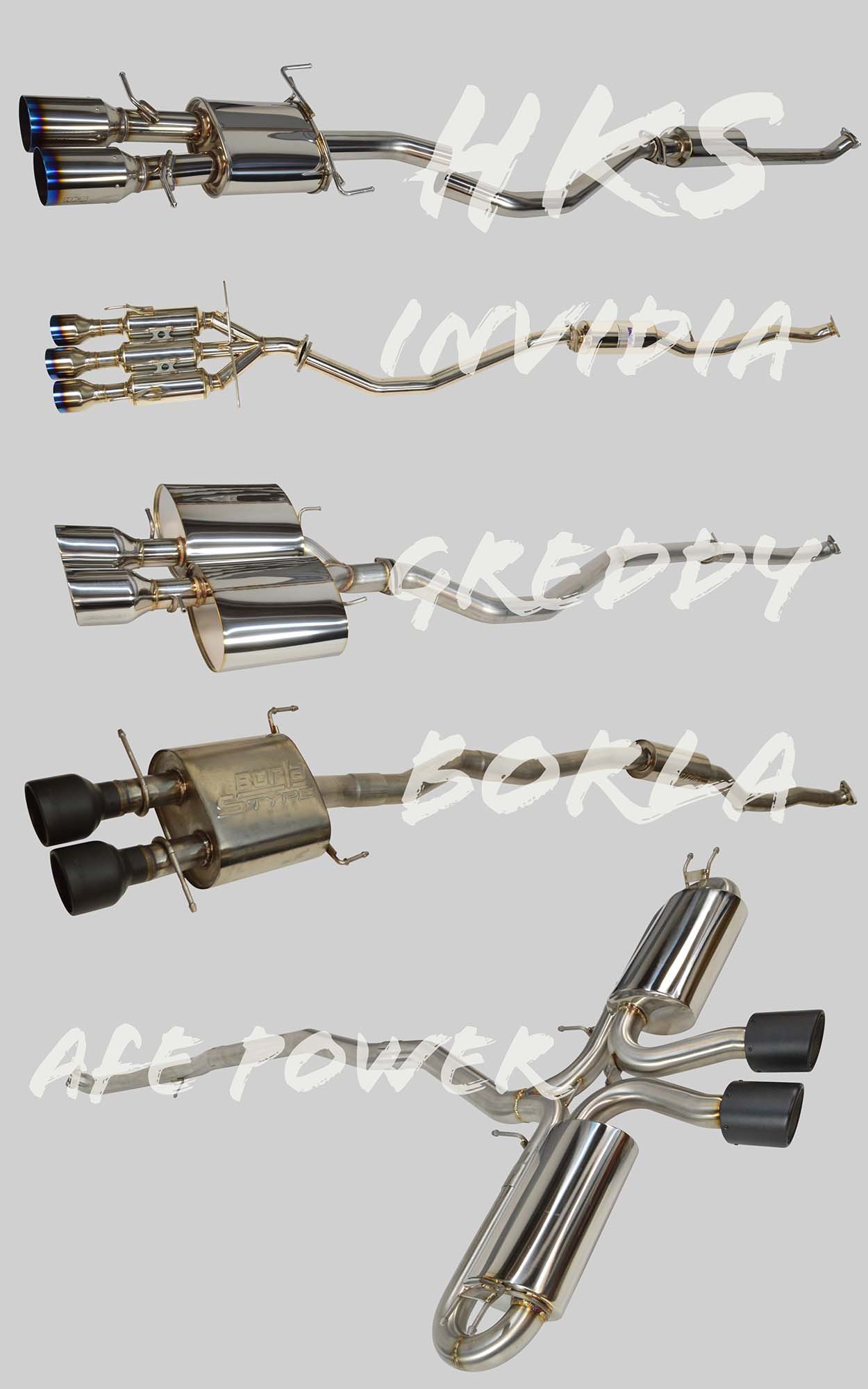 OEM's just put junky intercoolers in cars, I guess. It's not surprising because they're super cheap to make and it's all about saving a buck on the assembly line but that just means it's a really critical part you need to upgrade if you want to make power. Once you get one, not only will it give you a quick little boost in power, but it really opens up the ability for the tuner to get more aggressive. Because the air is cooler, the cylinder gets a nice injection of dense, cool air that is more predictable to tune with and creates more cylinder pressure. It's not a hard hitting bump in power like a turbo upgrade but it's the single best bolt-on part out of all the major ones you'll do to the car.

Along with the wheels, the right stance can also change the appearance and style of the car drastically. Don't get us wrong, we're not of the opinion that coilovers arefor stance only. It's just convenient that you can make it look perfect with some basic adjustments. Those adjustments are really what puts these on the top 10 list. Along with being able to set the height and stiffness to where you like it, a good set of coilovers will significantly improve the feel and handling ability of a car. It's a major overhaul of the factory functionality and will leave you with ultimate flexibility on how you want your car to feel, perform, and look.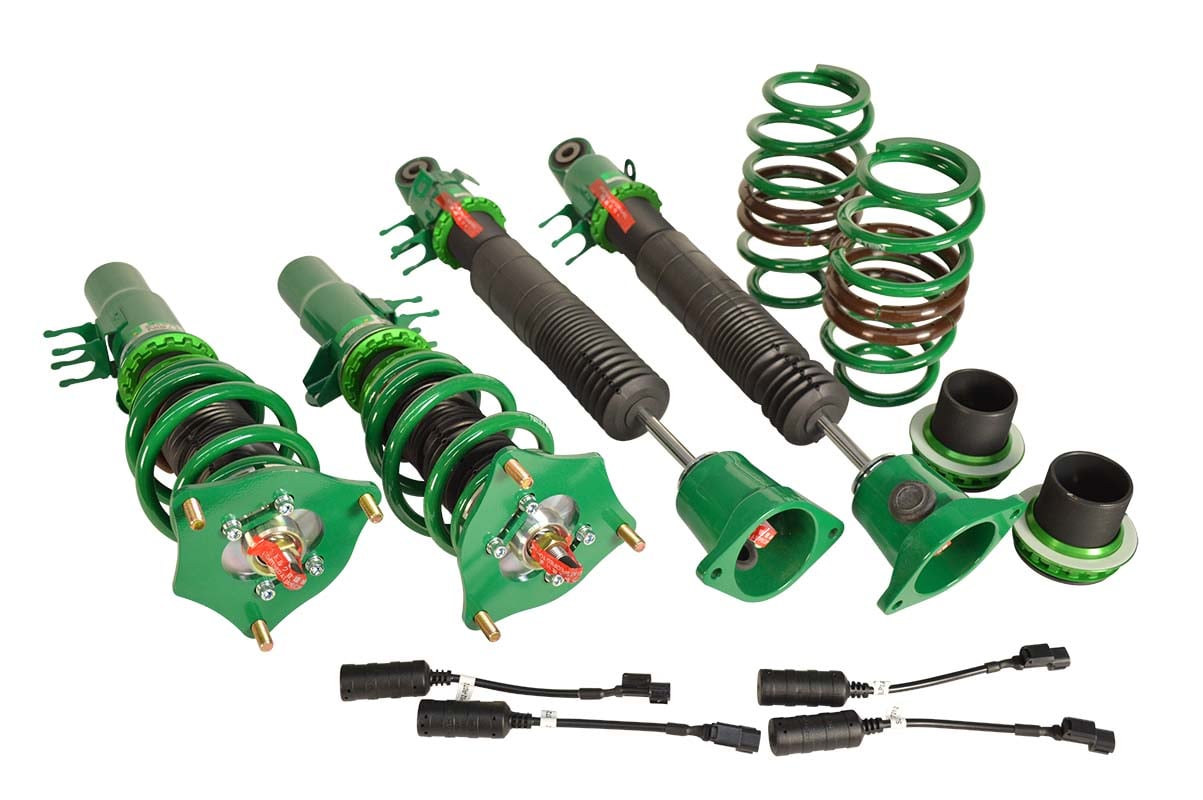 A set of Tein Flex Z Coilovers shown above. These even come with the error cancellation devices that are placed on each individual corner of the Si specific models.

Don't underestimate the importance of this device just because it's number 7 on the list. The reason why I'm putting it that far down is because as a stand-alone part, it's not life changing like an upgraded turbo. Yes, it will give you a noticeable bump in power and torque. Yes, you can look at a lot of cool things going on with your engine and configure shift points and warning lights, like on a KTuner V2 shown below. But the tuning device by itself is not the amazing part. What makes this thing really awesome is the flexibility it gives you to tune the vehicle according to what parts you have on the car and what fuel you're using. Almost 100% of anyone reading this will need someone else to tune the vehicle for them. But that's normal, we always recommend using a professional tuner with a lot of experience. Although it's #7 on the list, you still need it to even do #1 and #2. So it's a pretty big deal.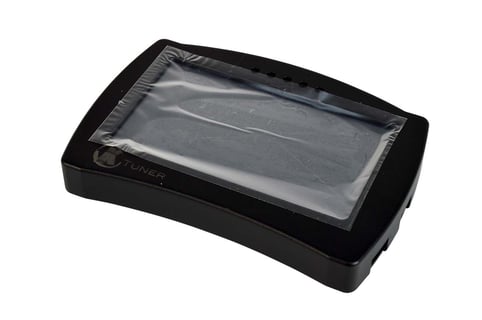 The KTuner V2 touch screen tuning device.

We won't name any part, in particular. Anything carbon fiber is a game changer. It's one of those things that nobody actually needs, but if you have it, it sets you apart from the other builds in a huge way. You can make dang near anything out of carbon fiber. Most often though, they'll come in the form of hoods, wings, spoilers, doors, trunks, handles, engine covers, front lips, side skirts, and more. When executed well, it can look very clean and tasteful, while serving up plenty of function. If you have an itch to stand out, carbon is a great way to do it.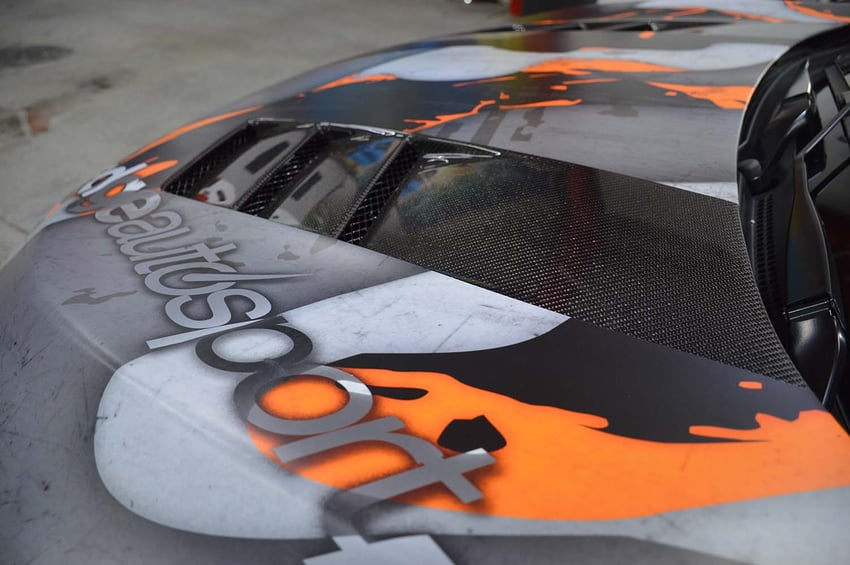 Project FC3 with the carbon treatment underneath our custom vinyl wrap.

Acuity gets their own section here. Although I can point to their full shifter assembly as probably the best of the bunch, anything that helps you change gears faster and with more confidence is a big win. Whether it's a shift knob, a simple short shift adapter, or the whole enchilada shifter (below), this is an important part in improving the 10th gen Civic.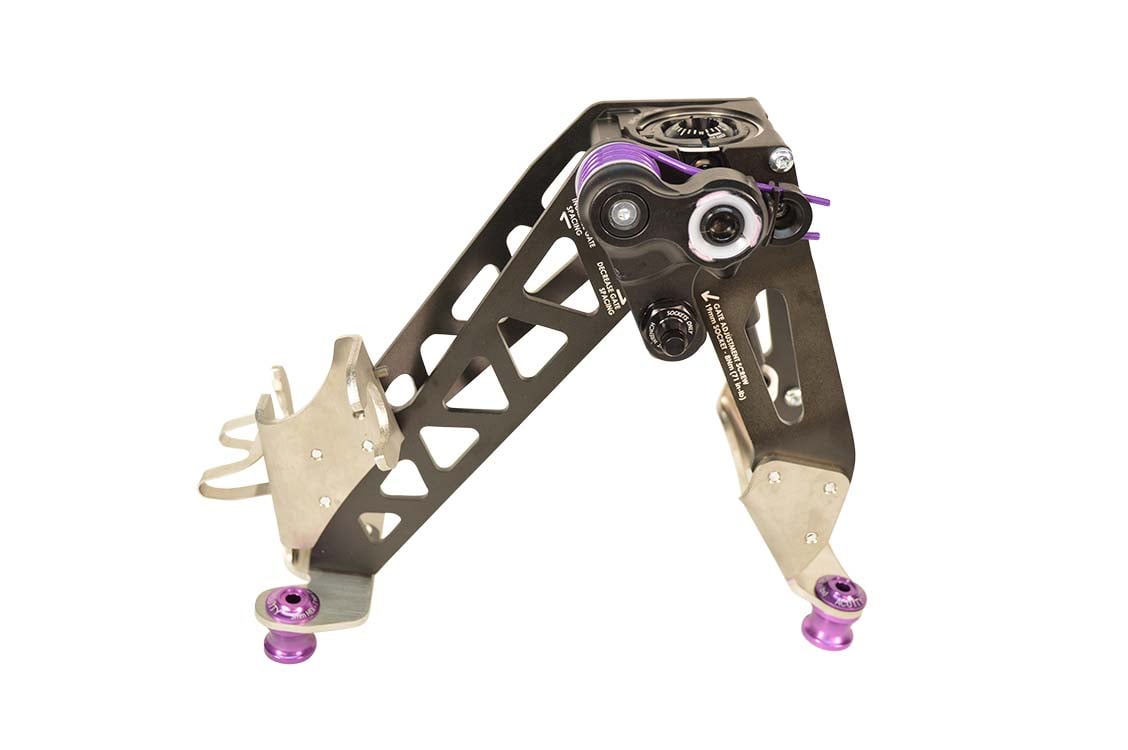 This is one of those mods that many street cars will never get to fully use to it's potential. If you've ever taken a lap around a track on street brakes and literally felt them melt away from corner to corner, enough so that you start lap 2 by going full pucker into turn 1 with hardly any brakes, you'd know that a big brake kit is worth every penny. I described it like that because I did that on purpose one time to see how well a stock set of brakes held up on a track. The answer is they don't....at all. An upgraded sport pad and set of rotors will most certainly help and will take you much further than stock. But having a set of opposed piston calipers fed by stainless steel brake lines and pushing an aggressive pad against the rotor will give you such solid feedback in your brakes that you'll be blown away how insufficient the factory braking system is compared to what you could have in a nice big brake kit.
About JP Alonso
I'm the founder of Edge Autosport and I remember first getting into cars in high school. I read all the magazines, bought a bunch of technical books, and finally got to start wrenching around the age of 19. I really enjoy modding and being able to live out a passion is truly awesome. I wouldn't change a thing.